Sustainable Groundwater Management Grant Program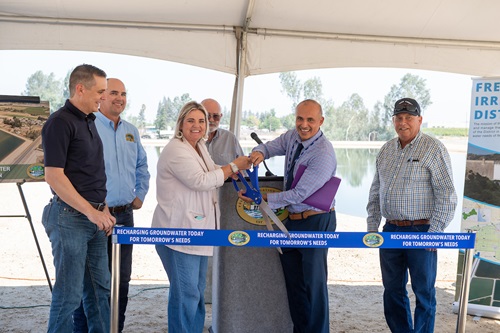 The SGM Grant Program is managed by the Division of Regional Assistance in the Department of Water Resources (DWR). We work in consultation with DWR's Sustainable Groundwater Management Office (SGMO), which oversees implementation of the
Sustainable Groundwater Management Act (SGMA)
in California.
Our Mission
The mission of the SGM Grant Program is to provide funding to Groundwater Sustainability Agencies (GSAs) and other responsible entities under SGMA to promote healthy and sustainable groundwater basins, to reduce and eliminate undesirable effects, and to promote projects that provide multiple benefits while also improving groundwater supply and quality.
Our Vision
The vision of the SGM Grant Program is to achieve sustainable water balance in California, where GSAs and other responsible entities work cooperatively and innovatively to manage surface and groundwater together in a holistic and integrated manner.
We conduct the following activities to achieve the mission and vision of the SGM Grant Program:
fund the development and implementation of a Groundwater Sustainability Plan (GSP) or an approved Alternative to a GSP

fund projects that promote the sustainable use of groundwater

educate the public on groundwater sources and uses, and ways to sustainably manage and protect it

provide technical assistance for Underrepresented Communities to identify their risks and needs with respect to SGMA compliance

research and disseminate information on sustainable groundwater best management practices

partner with other State agencies, nonprofit organizations, and other interested parties to ensure that public funds are expended on activities and tasks that best suits the groundwater needs in California
As stewards of the public investment, DWR's role is to verify public funds are being used in the most appropriate manner in accordance with the applicable propositions and General Obligation Bond law, State Budget acts and Executive proclamations, and the funding documents we develop to solicit applications and deliver the funds in compliance with such directives.
Current Solicitation Information
The Budget Act of 2021 (through Senate Bill 170) has provided $180 million in General Funds for SGMA Implementation groundwater projects. Of the $180 million in General Funds, $171 million was available for grant awards after program administration costs. In addition, the Budget Act of 2021 allocated $60 million in Fiscal Year (FY) 2022/2023 and $60 million in FY 2023/2024. In July 2022, DWR received the $60 million from the Budget Act of 2022 of which $57 million is available for award after administration costs. The remaining $60 million ($57 million after administration costs) is subject to Legislature approval for FY 2023/2024. DWR has awarded $150.5 million of the $171 million available in the Budget Act of 2021.
DWR announced the 2021 SGMA Implementation Round 1 grant final funding recommendation list awarding $150.5 million in early May 2022. The twenty awarded projects will help to achieve regional sustainability with investments in groundwater recharge in COD basins. DWR received 20 applications, requesting over $276 million in grant funds. (A full list of applications and a brief description of each application received can be found here.)
The second solicitation, expected to open in October 2022, will provide over $200 million from the General Fund and Proposition 68, and any funds not awarded in the first round, for planning and implementation projects to help comply with SGMA. The exact amount available is dependent upon legislative approval and is subject to change. Any remaining funds after the second round will be distributed through future funding solicitations.
In addition to these funding solicitations, DWR provided an addition $2 million in General Funds to the existing Underrepresented Community Technical Assistance Program (TA Program) in mid-2022 to help identify the needs, risks and vulnerabilities of these communities with respect to SGMA implementation. The Underrepresented Community TA Program started in mid-2021 using $2.5 million in Proposition 68 funds. More information can be found in the "Underrepresented Communities" tab below.
More information on the SGMA Implementation eligible applicant(s), eligible activities/tasks, and eligible groundwater basins are found within the 2021 Guidelines and PSP.
SGM Grant Program's SGMA Implementation Guidelines - Final
SGM Grant Program's SGMA Implementation Proposal Solicitation Package - Final
PLEASE NOTE:
This is a dynamic program and changes are occurring often. More information will be provided as it becomes available. We recommend checking this website frequently for any updates.
Program Schedule and Key Dates
Milestone or Activity
Tentative Schedule
SGMA Implementation Round 2 Grant Solicitation Opens

October 2022

Draft Award List Posted for Public Review

June/July 2023

Final Award List Posted

August 2023

Execute Agreements

September-November 2023
*Dates are tentative and subject to change.
Resources
Contact Us
Questions and More Information:
General Email: SGWP@water.ca.gov
Phone: (916) 902-7131
---
What's New?
Newsletters & Subscriptions
Receive news and updates on the SGM Program.
Public Meetings & Applicant Assistance Workshop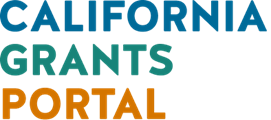 The California Grants Portal – your one destination to find all state grant and loan opportunities provided on a first-come or competitive basis. Visit grants.ca.gov to find funding opportunities for you and your community.