Careers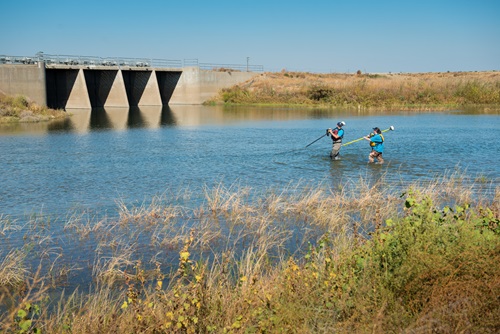 A career with the Department of Water Resources holds a promising and exciting challenge for those who want to participate in shaping California's future through water resources. We offer ample opportunities for advancement and training, along with State government service benefits. Work and learn with the experts, expand your horizon, and be your best – join our respected team and take charge of your career.
DWR values a diverse workforce and is committed to fostering an inclusive environment that respects and embraces differences where employees from various backgrounds, cultures, and personal experiences are welcomed and valued. We promote a rewarding work environment with many opportunities for professional and personal growth.
Search Jobs & Exams


Jobs and exams are updated regularly on CalCareers. There you'll also find important information about State employment, including steps in the hiring process, minimum qualifications, pay scales, benefits, instructions on how to create a CalCareer account, and more.
Post & Bid Process
The post and bid process provides opportunities for current Department of Water Resources employees to transfer between positions in Bargaining Unit 11 (BU11). Post and bid opportunities are announced on the Department's internal website as they become available.
Career Types
We offer many exciting career types and opportunities. These are just a few examples of the many fields within our department.
CalHR Employment Resources
Contact Us
Phone: (916) 653-3921
Fax: (916) 653-9629
Email: HROCustomerService@water.ca.gov
Street Address:
California Department of Water Resources
1416 9th Street, Room 320
Sacramento, CA 95814

The Human Resources office is open 8:00 a.m. to 4:30 p.m.