Proposition 1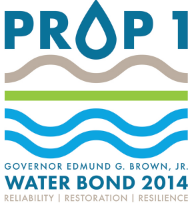 On November 4, 2014, California voters approved Proposition 1, the Water Quality, Supply, and Infrastructure Improvement Act of 2014. Proposition 1 authorized $510 million in Integrated Regional Water Management (IRWM) funding. Funds are allocated to 12 hydrologic region-based Funding Areas.
The Proposition 1 IRWM Grant Program, administered by DWR, provides funding for projects that help meet the long-term water needs of the state, including:
Assisting water infrastructure systems adapt to climate change;

Providing incentives throughout each watershed to collaborate in managing the region's water resources and setting regional priorities for water infrastructure; and

Improving regional water self-reliance, while reducing reliance on Sacramento-San Joaquin Delta.