Southern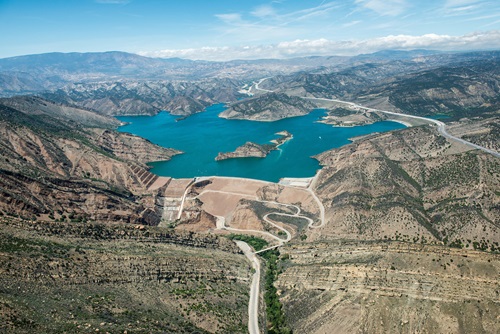 The Southern Field Division assumes responsibility as water enters the Tehachapi Tunnels to cross the mountain range and then descend to the Tehachapi Afterbay. The California Aqueduct then splits into the West Branch and East Branch as it travels into the Southern California region. This section of the SWP serves three of California's largest counties - Los Angeles, Riverside, and San Bernardino.
The East Branch carries water through Antelope Valley, the San Bernardino Mountains, and terminates at Lake Perris near the City of Riverside. The East Branch Extension, completed in 2018, delivers water to the eastern San Bernardino County communities.
Water from the West Branch flows mainly within the area of the Angeles National Forest. Vista del Lago Visitor Center is located along the West Branch, which terminates at Castaic Lake.
Contact Southern Field Division