Update 2023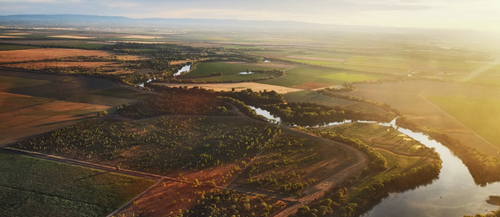 The California Water Plan (CWP), updated every five years, is the State's strategic plan for sustainably and equitably managing and developing water resources for current and future generations. Update 2023 will promote climate resilience across regions and water sectors with a statewide vision, clear goals, watershed planning framework and toolkit, and progress-tracking dashboard of indicators. It will also include updated resource management strategies, regional planning and performance tracking tools, water balances, future scenarios, and other technical and policy-related activities related to water resilience and sustainability.
Intended Outcomes of Update 2023
Update 2023 will:
Promote Climate Change Adaptation
Support California's Regions
Strengthen Water Equity
The preparation of Update 2023 provides a venue for aligning State agencies tasked with implementing California's Water Resilience Portfolio (WRP). A cornerstone of Update 2023, the WRP, is the Administration's roadmap for California water management considering climate change, more extreme droughts and floods, rising temperatures, declining fish populations, groundwater overdraft, and other challenges. Update 2023 will advance a statewide vision, watershed resilience planning framework with strategies and toolkit, and indicators and metrics to track progress, sustainability, and resilience.
Update 2023 will also be informed by a diverse group of stakeholders. Engagement venues include:
Core State Agency Team
Policy Advisory Committee
Tribal Advisory Committee
Regional forums
Topic and/or place-based workshops
Key Elements Shaping the Process & Context of Update 2023

Additional information about Update 2023 can be found in the Update 2023 Brochure. Please direct any questions to the Water Plan Team.