Flood-Managed Aquifer Recharge (Flood-MAR)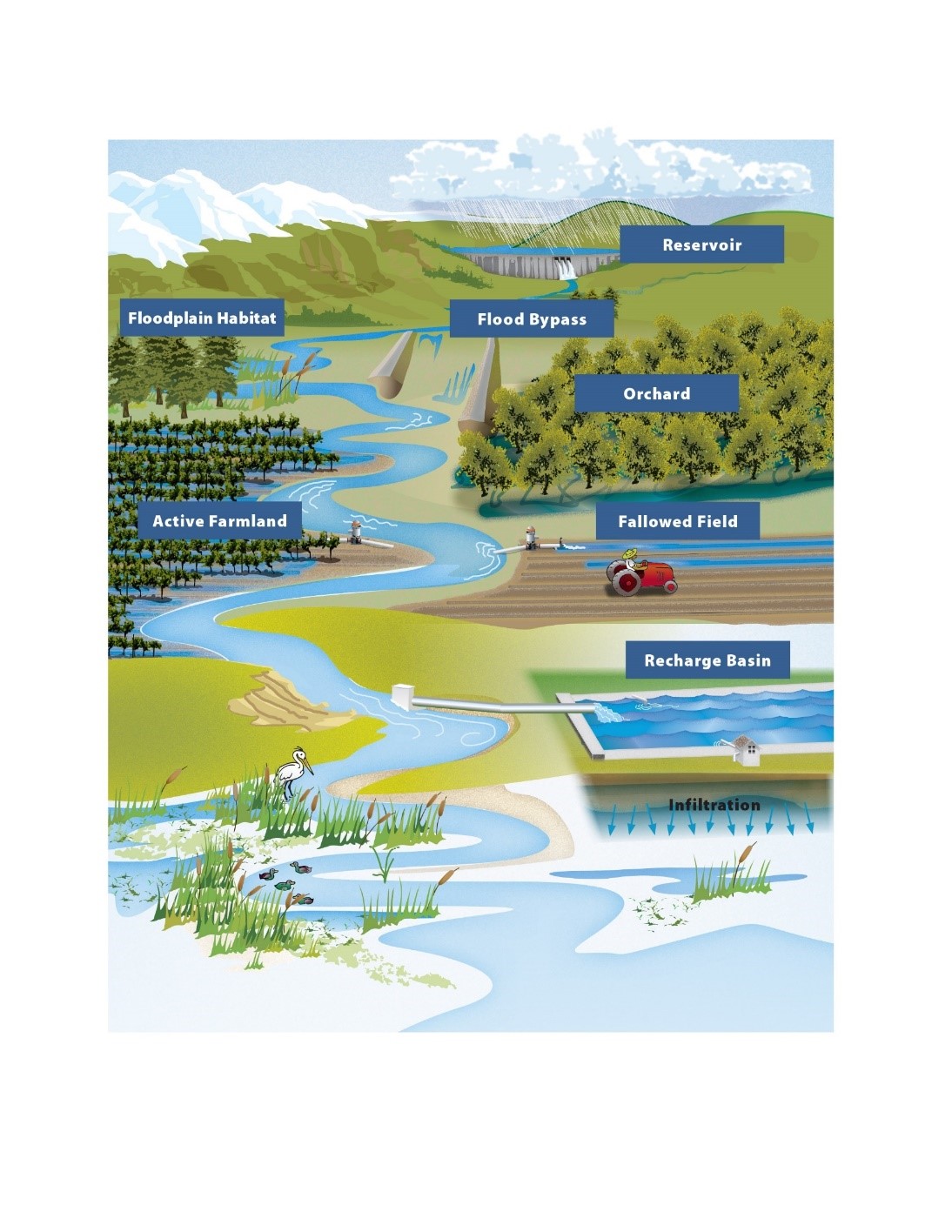 "Flood-MAR" is an integrated and voluntary resource management strategy that uses flood water resulting from, or in anticipation of, rainfall or snow melt for managed aquifer recharge (MAR) on agricultural lands and working landscapes, including but not limited to refuges, floodplains, and flood bypasses. Flood-MAR can be implemented at multiple scales, from individual landowners diverting flood water with existing infrastructure, to using extensive detention/recharge areas and modernizing flood management infrastructure/operations.
Flood-MAR projects can provide broad benefits for Californians and the ecosystems of the state, including:
Water supply reliability

Flood risk reduction

Drought Preparedness

Aquifer Replenishment

Ecosystem Enhancement

Subsidence Mitigation

Water Quality Improvement

Working Landscape
Preservation and Stewardship

Climate Change Adaptation

Recreation and Aesthetics
There is strong, and growing, interest across the state in understanding the benefits, limitations, concerns, costs, and funding opportunities for Flood-MAR projects. DWR plans to work with other state, federal, tribal, and local entities; academia; and landowners. Together, we will build on the knowledge and lessons from past and ongoing studies and programs, pursue expanded implementation of Flood-MAR, and make Flood-MAR an integral part of California's water portfolio.
Contact Us
Jennifer Marr
Supervising Engineer, Water Resources
Division of Statewide Integrated Water Management
Jennifer.Marr@water.ca.gov
(916) 651-9229