Operations and Maintenance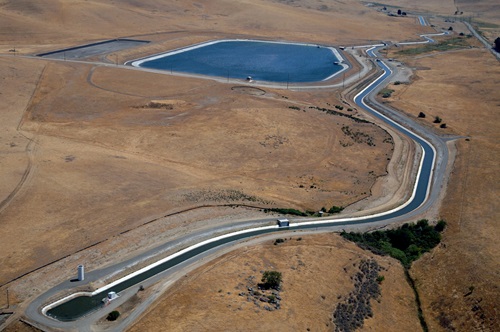 DWR manages the California State Water Project (SWP) to ensure adequate water supplies are available under various hydrologic and legal conditions while maintaining SWP operational flexibility.
We also develop, plan and implement the operation of the SWP in coordination with environmental and regulatory agencies to meet fish, water, and environmental requirements for the Sacramento-San Joaquin Delta.

We have five strategic operational goals:
Direct the operation of the State Water Project, within mandated policies and regulations, to optimize uses of available water with environmental sensitivity.
Plan and implement the programs so that State Water Project operations can effectively respond to the changing business environment.
Provide for the efficient and secure collection, storage, and distribution of accurate data and information associated with the operation of the State Water Project.
Manage the Joint Operations Center facilities to ensure a safe and productive work environment within reasonable cost.
Administer the safe operation and maintenance of the State Water Project facilities and equipment.
SWP Operations Control Office
Planning plays a critical role in meeting the SWP's operational goals. The SWP Operations Control Office manages those planning efforts, which include:
Analysis of water and power operations on a long-term basis (up to 20 years into the future) under various assumptions.
Development of strategic plans for the current and subsequent years' water and power operations to analyze hydrologic conditions, plan and coordinate facility outages, and to optimize the balance between constraints.
Development, documentation, and maintenance of computer models to perform above analyses.
Preparation of specific plans for water and power operations for the upcoming weeks using computer models.
Monitoring of SWP operations compared to regulatory requirements and recommend changes to current schedules or future plans to assure compliance.
Coordinating collection, storage, dissemination and analysis of basic water and power data for operational plans, contract administration, management reporting, and maintenance of a historical operating database.



On a day-to-day basis, the Operations Control Office:
Preschedules daily water and power operations and creates daily water and power schedules; preschedules next day sales of project energy and purchases of needed energy.
Administers water and power contracts with other agencies.
Implements and coordinates around-the-clock daily water and power schedules with the field divisions and interconnected power companies, and hourly sales and purchases of electrical power resources using the wholesale power market.
Analyzes, approves, and administers equipment outage requests from the field divisions, coordinates the outages with other power and water utilities.
Trains headquarters and field division personnel in safe clearance procedures, and develops switching procedures for high voltage switchyards throughout the Project.



The Operations Control Office also manages a variety of support systems, which are implemented to ensure reliable and efficient systems for scheduling and dispatching operations of the SWP.
Refer to the "Operations and Delta Status," "Monthly And Annual Operations Reports," and "CALFED Operations" web pages for further information.
Other Agency Sites