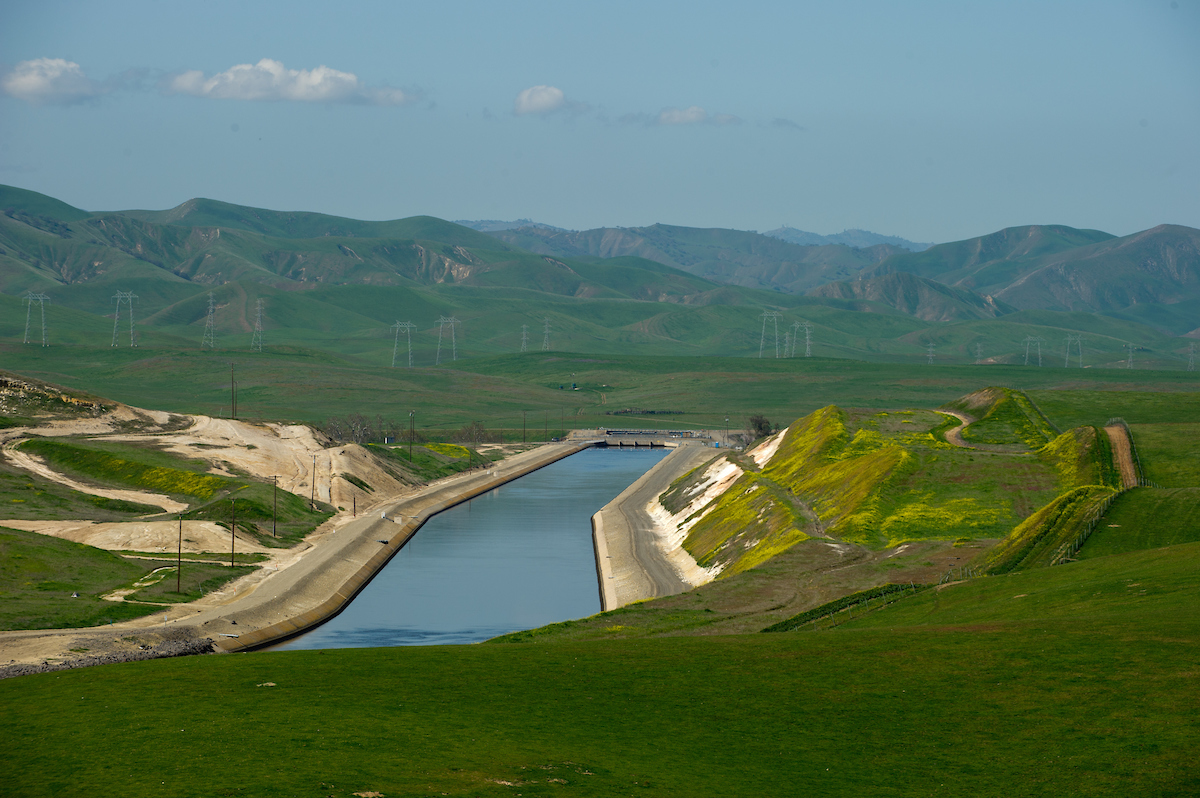 Stemming from the CALFED Bay-Delta Program, the CALFED Operations Group consists of staff from Project agencies, fishery agencies, the California State Water Resources Control Board, the U.S. Environmental Protection Agency, and other stakeholders. Meetings of this group provide a public setting for the agencies to inform each other and stakeholders about the current operations of the Central Valley Project (CVP) and State Water Project (SWP), implementation of State and Federal endangered species acts, and additional actions to contribute to the conservation and protection of State- and Federally-listed species.
The CALFED Operations Group has been recognized within SWRCB D-1641, and elsewhere, as one forum for discussion about the Delta standards for the protection of beneficial uses. The group held its first public meeting in January 1995 and several teams have been established to support it including the Data Assessment Team ( DAT).
The CALFED Operations Group meetings typically occur on the last Wednesday for the months of January, February, March, April, May, June and October, and the second to last Wednesday for the month of December from 1:00 p.m. to 3:30 p.m. Please subscribe to the CALFED OPS Group Reflector for meeting updates by selecting the "Subscribe to CALFED OPS Group Reflector" button in the "How to Contact Us" section.
Water Operations Management Team (WOMT) Decisions and Summaries
The Water Operations Management Team (WOMT) is comprised of representatives from the United States Bureau of Reclamation, California Department of Water Resources, Fish and Wildlife Service, National Marine Fisheries Service, California Department of Fish and Wildlife, and the California State Water Resource Control Board. This management-level team was established to facilitate timely decision-support and decision-making at the appropriate level. The WOMT first met in 1999, and has continued to meet to make management decisions as part of operations of the State Water Project and the Central Valley Project. The WOMT accepts input from many information teams including the Smelt Working Group (SWG), Delta Operations for Salmonids and Sturgeon (DOSS) group, and the Data Assessment Team (DAT). Routinely, it also uses the CALFED Ops Group to communicate with stakeholders about its decisions. Although the goal of WOMT is to achieve consensus on decisions, the participating agencies retain their authorized roles and responsibilities.
Please select the appropriate link below to access the SWG and DOSS meeting notes.
SWG Recommendations and FWS Determinations
Data Assessment Team (DAT) Summaries
The Data Assessment Team (DAT) consists of technical staff members from the Project and fishery agencies as well as stakeholders. The DAT meets frequently during the fall, winter, and spring. The purpose of the meetings is to coordinate and disseminate information and data among agencies and stakeholders that is related to water project operations, hydrology, and fish surveys in the Delta.
---
You may request copies of notes from previous CALFED Operations Group, WOMT, and DAT meetings by sending a request to the Contact listed in the "How To Contact Us" section.
---
How To Contact Us
CALFED Operations:
Delta Scheduling Unit
Section Manager: Bryant Giorgi
(916) 574-2660 | Bryant.Giorgi@water.ca.gov
Fax: (916) 574-2785
Address:
SWP Operations Control Office
Attn: Export Management Section
Department of Water Resources
3310 El Camino Ave., Ste. 300
Sacramento, CA 95821-9000