Critically Overdrafted Basins
Critically Overdrafted Basins
The Sustainable Groundwater Management Act (SGMA) directs the Department of Water Resources (DWR) to identify groundwater basins and subbasins in conditions of critical overdraft. As defined by SGMA, "A basin is subject to critical overdraft when continuation of present water management practices would probably result in significant adverse overdraft-related environmental, social, or economic impacts."
Overdraft occurs where the average annual amount of groundwater extraction exceeds the long-term average annual supply of water to the basin. Effects of overdraft can include seawater intrusion, land subsidence, groundwater depletion, and/or chronic lowering of groundwater levels.
In 2015, DWR evaluated California's groundwater basins for conditions of critical overdraft. DWR consulted with the State Climatologist and identified a base period for this evaluation of water years 1989 to 2009, which includes wet and dry periods and has the same mean precipitation as the long-term mean. DWR used available data, reports, and other information to identify basins with obvious and reported adverse impacts. A description of the evaluation process and the final list is presented in Bulletin 118 - Interim Update 2016.
In February 2019, DWR released the final 2018 Basin Boundary Modifications, which affected nine critically overdrafted basins. The modified basins subject to critical conditions of overdraft are shown on the California's Critically Overdrafted Basins map and are presented in California's Groundwater - Update 2020 (Bulletin 118).
Critically Overdrafted Basins Map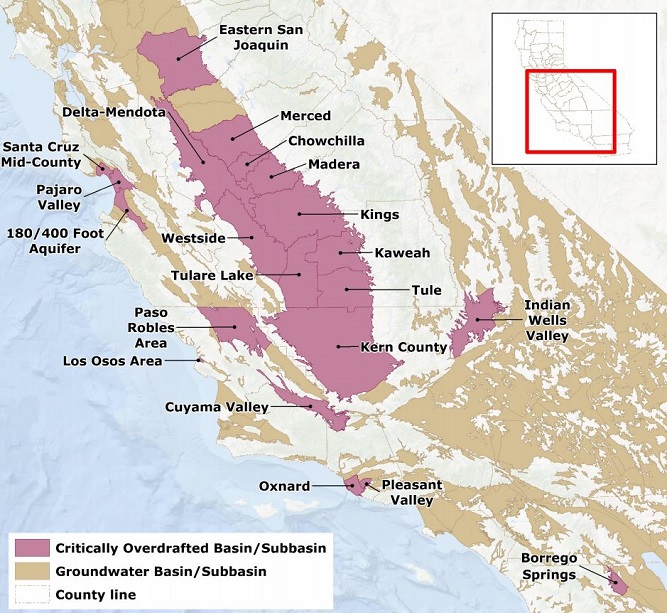 Additional Resources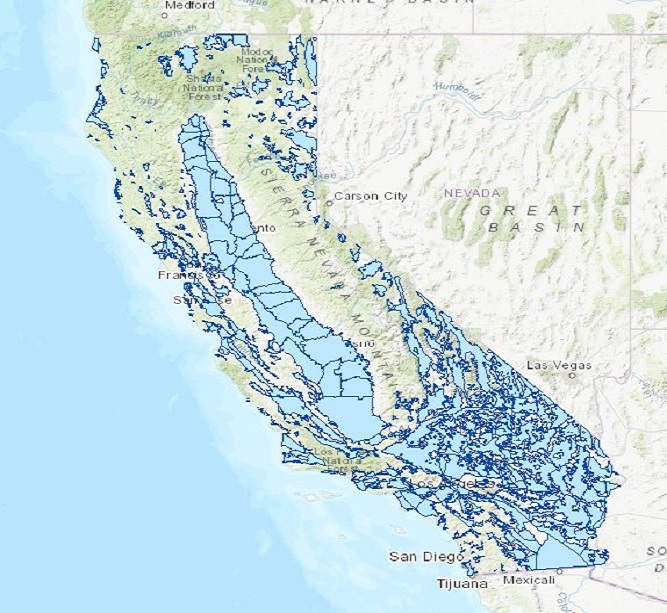 The SGMA Data Viewer provides access to groundwater-related datasets, including the boundaries for critically overdrafted basins.