Community Resources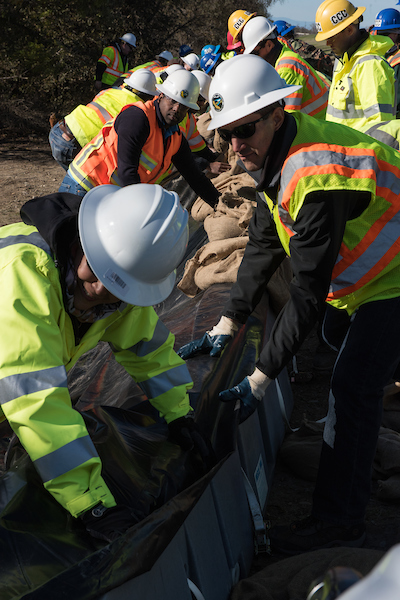 Communities and citizens have to be proactive about flooding and mitigating flood risks.
To help communities and citizens prepare for flooding and mitigate risk, we mail out yearly notices to property owners in the Central Valley who are at risk of flooding if a state-federal levee breaks. We work with local communities who are participating in the National Flood Insurance Program and encourage them to take actions that will reduce the cost of insurance in their area. Each fall, we work with local county offices of emergency services to host meetings to share information about the upcoming flood season and provide sources for materials and assistance.
Through the DWR-led Silver Jackets program, we build relationships with other state, federal, and local agencies to collaborate and leverage resources on non-structural flood projects that reduce flood risk or educate the public. One of these projects is Watershed University, which is a monthly webinar series with topics of interest to flood professionals.
Resources