Floodplain Management, Protection, and Risk Awareness Grant Program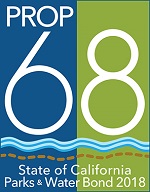 The Floodplain Management, Protection and Risk Awareness (FMPRA) Grant Program supports local agency efforts to prepare for flooding by providing financial assistance for flood risk reduction activities related to stormwater flooding, mudslides, and flash floods. The Program supports both the Public Safety Initiative announced by Governor Brown's Administration in February 2017 and the Headwaters to Floodplains (H2F) Flood Safety Partnership Program.
The program was established in 2019 by the State Legislature and Governor Gavin Newsom through Assembly Bill 74, which also authorized the use of funds from Proposition 68: The California Drought, Water, Parks, Climate, Coastal Protection, and Outdoor Access For All Fund Act of 2018 of Senate Bill No. 5. $50.4 million is currently available for the program.
Solicitation Update
On February 9, 2022, DWR received 35 full proposals requesting approximately $96 million in State funding. These included 12 planning and monitoring proposals with a total State cost-share request of approximately $15 million and 23 implementation proposals with a total State cost-share request of approximately $81 million. The Program has approximately $5 million for planning and monitoring projects and $45 million available for implementation projects. The draft funding award recommendations will be released in summer 2022.
If you have any questions, please contact us at FMPRA@water.ca.gov.
Contact Us
Email us at FMPRA@water.ca.gov if you have any questions or need additional information.
California State Grant Portal
The California Grants Portal has information about all grants and loans offered on a competitive or first-come basis by California state agencies.
Grants Portal