Lake Oroville Recreation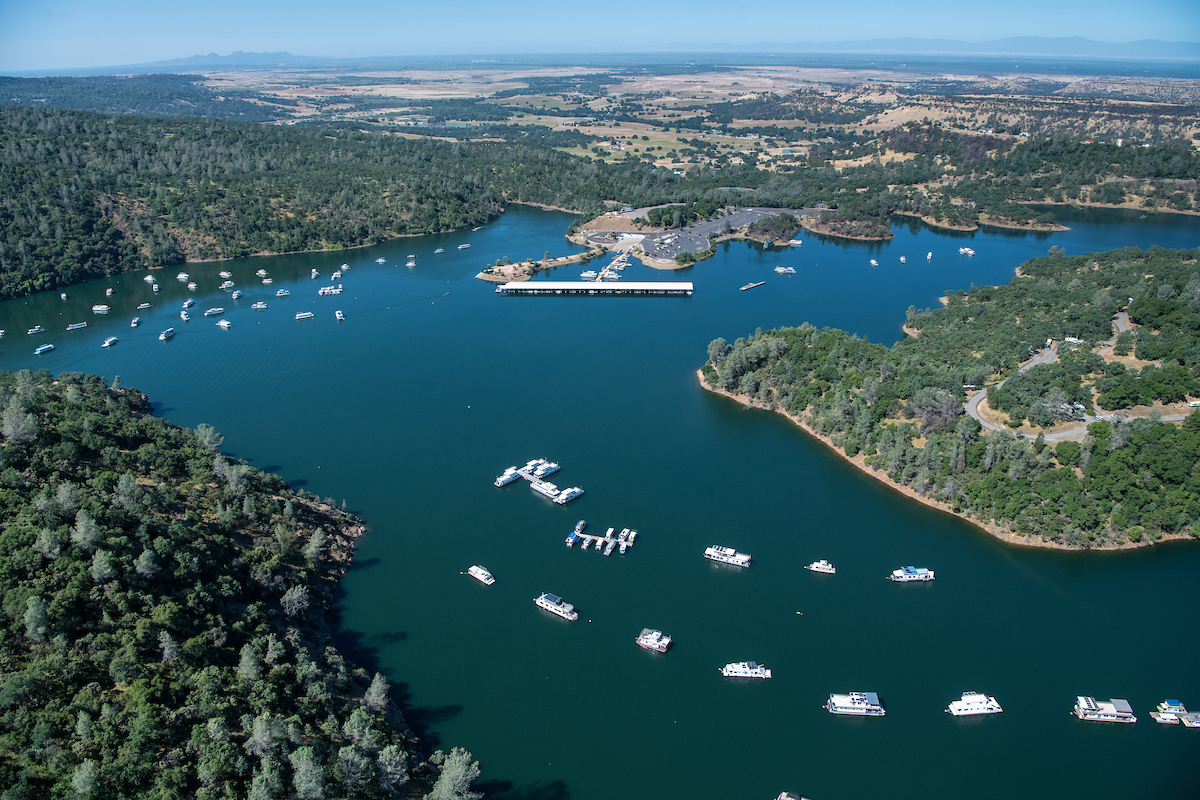 Lake Oroville, located roughly 75 miles north of Sacramento and 100 miles south of Redding in Northern California, sits behind the tallest dam in the United States. The lake has more than 167 miles of shoreline and offers camping, picnicking, horseback riding, hiking, sail and power boating, water-skiing, fishing and swimming. It's a favorite destination for thousands of visitors each year.
Explore the drop-down menu below to find out more about existing resources around and below Lake Oroville. Some facilities and trails are closed due to ongoing spillway construction and temporary housing for Butte County residents impacted by the Camp Fire.
Please call the Visitors Center for the most up-to-date information on openings and closures.
Lake Oroville Recreation Partner Agencies
California State Parks manages the Lake Oroville State Recreation Area, where you can find up-to-date information on weather, launch ramps and other activities at the lake, and make camping reservations, at ReserveCalifornia.
California Department of Fish and Wildlife operates the nearby Feather River Fish Hatchery and Oroville Wildlife Area. The hatchery website provides information on visiting hours and fish raised there. The wildlife area website contains information on recreation, hunting and history of the area. To inquire about a tour of the hatchery, please contact the Department of Water Resources Tour Guide at (530) 534-2306.
DWR operates the Lake Oroville Visitors Center (also known as Kelly Ridge Visitors Center). It features interpretive displays on Oroville Dam, area geology, wildlife and habitat, hydroelectric power and cultural and historical artifacts. An audio-visual room with on-request videos and a 47-foot viewing tower overlooking the dam and lake are added Visitor Center attractions.
Updates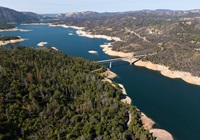 Lake Oroville Community Update for November 17, 2023.
Published: