Small Community Drought Relief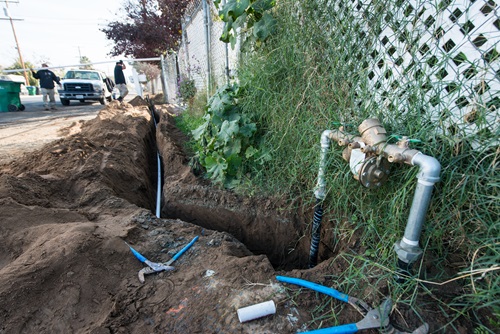 The Small Community Drought Relief Program (Program) is one of the Department of Water Resources' (DWR's) Drought Relief Grant Programs that offers immediate and near-term financial and technical assistance to small communities facing water supply challenges because of the current drought. The Program was authorized by the Legislature pursuant to the Budget Act of 2021 and as amended in 2022 (Stats. 2022, ch. 44, § 25).
Funding:
Of the $200 million allocated under Budget 2021 for the Program, a total of $185 million in funding was made available for grants for eligible projects. This funding has already been committed to 89 projects. In addition, another $5 million was made available for the county drought resilience planning program that intends to help the counties to establish standing drought task forces or to develop the county drought resilience plans, per Senate Bill 552. See the application instructions for DWR's county drought resilience planning program below under "Resources". Under Budget 2022, another $95 million was made available to continue the Program and $20 million was made available to initiate a tank program. The tank program intends to provide household water storage tanks and hauled water for California residents whose wells have gone dry due to the ongoing drought. For more information on DWR's tank program, see the program flyer. DWR continues accepting applications for eligible projects on a non-competitive first-come, first-served basis and may prioritize urgent/emergency applications.

DWR announced the first batch of funding on August 11, 2021. The list of awarded projects and map of funding locations can be found in the Funded Projects link under Drought Related Pages on the top right-hand side of this page.
Eligible projects must be designed to provide interim or immediate relief to small communities that are not served by an Urban Water Supplier (i.e., UWS is a supplier, either publicly or privately owned, providing water for municipal purposes either directly or indirectly to more than 3,000 customers or supplying more than 3,000 acre-feet of water annually).
The Small Community Drought Relief Program funds projects that:
Provide reliable water supply sources
Improve water system storage
Replace aging and leaking water system infrastructure
Provide backup power sources for water systems.
The Small Community Drought Relief Program can also provide funding for temporary solutions:
Hauled water
Temporary community water tanks
Bottled water
Water vending machines
Emergency water interties
There will be no formal proposal solicitation for this Program. Small communities impacted by the drought are encouraged to apply as soon as possible. Applications for funding will be accepted on a first-come, first-served basis until all the funds are awarded, or until December 29, 2023, whichever comes first. No application will be accepted after December 29, 2023. Further details are provided in the Guidelines.
All applicants are encouraged to submit their applications electronically to SmallCommunityDrought@water.ca.gov.
Or,

Hard copy application packages can be submitted to:
California Department of Water Resources
Division of Regional Assistance South Central Region Office
691 N. Laverne Avenue, Suite 104
Fresno, CA 93727
Attn: Alena Misaghi
For questions regarding the Small Community Drought Relief Program, please contact (916) 803-9251 or by email at SmallCommunityDrought@water.ca.gov.
Assembly Bill 1668 (Friedman), passed into law in 2018, directed DWR to do the following:
Identify small water systems and rural communities at risk of drought and water shortage vulnerability
Develop recommendations for improving drought contingency planning for those areas
DWR, in coordination with multiple state agencies and vetted through an extensive stakeholder process, developed recommendations that would allow small water suppliers and rural communities to meet their drought and water shortage planning needs.
The report is published in two parts: Part I deals with drought and water shortage contingency planning recommendations, and Part II presents a methodology of drought and water shortage vulnerability assessment and risk scoring.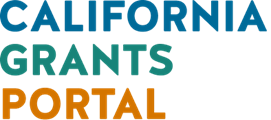 The California Grants Portal – your one destination to find all state grant and loan opportunities provided on a first-come or competitive basis. Visit grants.ca.gov to find funding opportunities for you and your community.
The federal grants portal provides an efficient way to search for federal grants, a learning center, applicant resources, and other helpful information.
The California Financing Coordinating Committee (CFCC) combines the resources of State and Federal funding agencies to provide a one-stop shop for information on available grants, loans and bond financing for infrastructure projects. Since 1998, the CFCC has conducted free funding fairs each year to educate the public and offer potential customers the opportunity to meet with financial representatives from each agency and learn more about their currently available funding programs.