Drought Funding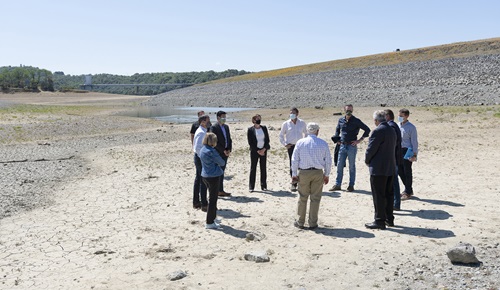 In response to current drought conditions, the California Legislature authorized over a billion dollars in funding to DWR for drought relief in 2021 and 2022. The drought funding provides support for reliable water supply and improved resiliency to drought.
Eligible applicants for most programs include public agencies, public utilities, special districts, colleges and universities, mutual water companies, non-profit organizations, and federally recognized California Native American Tribes; please see a program's individual guidelines for a full list of eligible applicant types.
DWR Programs
DWR has multiple funding opportunities for local communities to address drought impacts in their communities. Please see below for a current list of grant programs:
Small Community Drought Relief Program
The grant program is active now and applications are being accepted through December 2023, or until funds are exhausted, whichever comes first (see
Guidelines
).
Urban Community Drought Relief Program
This grant program is active now and applications will be accepted until January 31, 2023.
Emergency Drought Needs
Those with emergency needs and seeking funding are also encouraged to reach out to their local County Office of Emergency Services (OES).
In case of an emergency, local government is best positioned to provide immediate emergency relief such as bottled and hauled water. Visit this list of
County Cal OES
contacts.
Report dry wells and water supply shortages at
Household Water Supply Shortage Reporting System
.
Other Drought Resources
DWR is coordinating with the State Water Resources Control Board (SWRCB) to conduct community outreach regarding funding opportunities and assist with identification of eligible projects. Visit
SWRCB Division of Financial Assistance Drought Funding
for SWRCB drought funding information.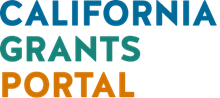 The California Grants Portal – your one destination to find all state grant and loan opportunities provided on a first-come or competitive basis. Visit grants.ca.gov to find funding opportunities for you and your community.
The federal grants portal provides an efficient way to search for federal grants, a learning center, applicant resources, and other helpful information.
The California Financing Coordinating Committee (CFCC) combines the resources of State and Federal funding agencies to provide a one-stop shop for information on available grants, loans and bond financing for infrastructure projects. Since 1998, the CFCC has conducted free funding fairs each year to educate the public and offer potential customers the opportunity to meet with financial representatives from each agency and learn more about their currently available funding programs.
Tags