Drought Funding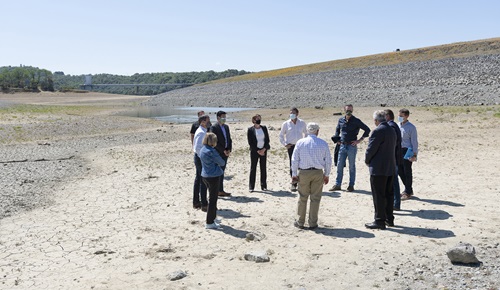 In response to current drought conditions, $500 million was authorized for DWR by the California Legislature (pursuant to the Budget Act of 2021 and its Trailer Bill, Assembly Bill 148) to provide funding for interim or immediate relief in response to conditions arising from a drought scenario to do any of the following:
Address immediate impacts on human health and safety, including providing or improving availability of food, water, or shelter
Address immediate impacts on fish and wildlife resources
Provide water to persons or communities that lose or are threatened with the loss or contamination of water supplies
Below is the breakdown of the $500 million, authorized for DWR:
$200 million for Small Community Drought Relief
$100 million for Urban Community Drought Relief
$200 million for Multi-benefit Projects
Key requirements for the above funds include:
Eligible applicants must be in a county named in one of the Governor's emergency drought proclamations or must be in an area determined by the State Water Resources Control Board (SWRCB) where drought conditions necessitate urgent and immediate action. Note that eligibility is expected to expand based on anticipated further budget decisions in September 2021.
Eligible applicants include:
Public agencies, public utilities, special districts, colleges and universities, mutual water companies, nonprofit organizations*, regional water management groups as defined in Section 10539 of the Water Code, federally recognized California Native American tribes, and non-federally recognized Native American tribes on the contact list maintained by the Native American Heritage Commission for the purposes of Chapter 905 of the Statutes of 2004.
* An organization qualified to do business in California and qualified under Sections 501(c)(3)of Title 26 of the United States Code.
Projects requesting Small Community funds must benefit a small community (with 3,000 or less water connections; and provided with 3,000 or less acre-feet of water annually.)
Projects receiving Urban Community Fund must benefit a community in an area served by a urban water supplier. "Urban water supplier" means a supplier, either publicly or privately owned, providing water for municipal purposes either directly or indirectly to more than 3,000 connections or supplying more than 3,000 acre-feet of water annually.
Projects receiving multibenefit funds may benefit any community (not restricted by number of connections).
Eligible projects must provide interim or immediate relief and address one of the three purposes listed above.
The funding must be encumbered (for an agreement/contract) by June 30, 2024, and must be expended by June 30, 2026; therefore, projects must be completed by March 31, 2026 to allow time for the closeout process and final payment, including retention.
Small Community Drought Relief Program
The grant program is active now and applications are being accepted through December 2023, or until funds are exhausted, whichever comes first (see Guidelines)
Urban Community and Multi-benefit Drought Relief Program (Draft Guidelines/Proposal Solicitation Package will be released for public comment in September 2021)
DWR is coordinating with the State Water Resources Control Board to conduct outreach to communities regarding funding resources and identifying projects that are appropriate to be funded by each agency. Visit SWRCB Division of Financial Assistance Drought Funding for SWRCB drought funding information.

Those with emergency needs and seeking funding are also encouraged to reach out to their local County OES.
In case of an emergency, local government is best positioned to provide immediate emergency relief such as bottled and hauled water. Visit Cal OES Drought for a list of County Office of Emergency Services (OES) contacts.
Report dry wells and water supply shortages at Household Water Supply Shortage Reporting System.
Assembly Bill 1668 (Friedman), passed into law in 2018, directed DWR to do the following:
Identify small water systems and rural communities at risk of drought and water shortage vulnerability
Develop recommendations for improving drought contingency planning for those areas
DWR, in coordination with multiple state agencies and vetted through an extensive stakeholder process, developed recommendations that would allow small water suppliers and rural communities to meet their drought and water shortage planning needs.
The report is published in two parts: Part I deals with drought and water shortage contingency planning recommendations, and Part II presents a methodology of drought and water shortage vulnerability assessment and risk scoring.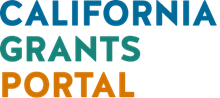 The California Grants Portal – your one destination to find all state grant and loan opportunities provided on a first-come or competitive basis. Visit grants.ca.gov to find funding opportunities for you and your community.
The federal grants portal provides an efficient way to search for federal grants, a learning center, applicant resources, and other helpful information.
The California Financing Coordinating Committee (CFCC) combines the resources of State and Federal funding agencies to provide a one-stop shop for information on available grants, loans and bond financing for infrastructure projects. Since 1998, the CFCC has conducted free funding fairs each year to educate the public and offer potential customers the opportunity to meet with financial representatives from each agency and learn more about their currently available funding programs.
Tags