California Statewide Groundwater Elevation Monitoring (CASGEM)
California Statewide Groundwater Elevation Monitoring (CASGEM)
The new CASGEM Online System is Live! Please update your bookmarks to https://casgem.water.ca.gov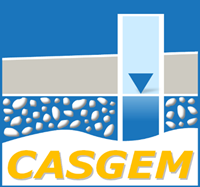 Since 2009, the California Statewide Groundwater Elevation Monitoring (CASGEM) Program has tracked seasonal and long-term groundwater elevation trends in groundwater basins and non-basin areas statewide.
The Program's mission is to establish a permanent, locally-managed program of regular and systematic monitoring in all of California's alluvial groundwater basins. This statewide groundwater elevation monitoring continues to act as a tool to help achieve the goals set out under the Sustainable Groundwater Management Act (SGMA).
Senate Bill x7-6, passed by the legislature in 2009, established collaboration between local monitoring parties and DWR to collect statewide groundwater elevations, to be made available to the public. In response to the law, we developed the CASGEM program and the CASGEM Online System.
Collecting and evaluating these groundwater data on a statewide scale is a fundamental step toward improving management of California's groundwater resources. The CASGEM program relies and builds upon the many previously established local long-term groundwater monitoring and management programs. Our role is to coordinate the CASGEM program, to work cooperatively with local entities, and to maintain the collected elevation data in a readily and widely available public database.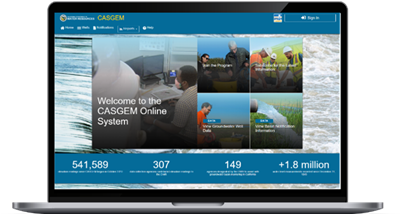 The CASGEM Online System
The CASGEM Online System allows the public access to groundwater elevation data submitted through CASGEM and allows registered users to log in to submit groundwater information to the CASGEM program.
Using CASGEM's Updated Online System
Webinar "CASGEM Program Overview and Release of New Online System"
Frequently Asked Questions on CASGEM

CASGEM Monitoring Plan Summary

CASGEM Alternative Monitoring Plan Fact Sheet
CASGEM Groundwater Elevation Monitoring Guidelines

Groundwater Elevation Monitoring Guidelines were developed to assist DWR by establishing criteria for the selection and measurement of monitoring wells in the event that DWR is required to perform the groundwater monitoring functions in lieu of a local monitoring agency pursuant to Water Code Section 10933.5(a).