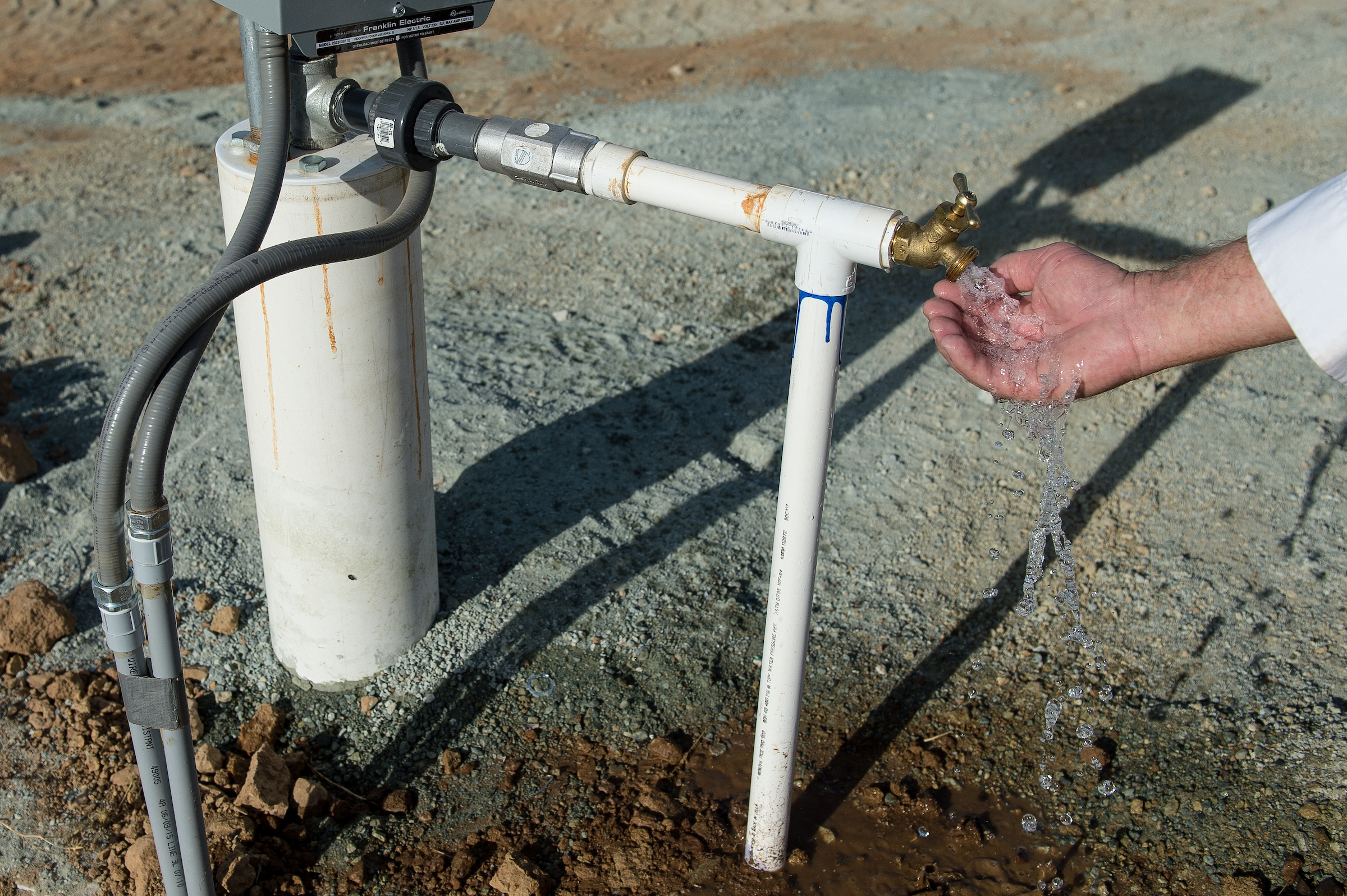 Sacramento, Calif. – DWR today announced the official launch of the new Be Well Prepared program that provides information and resources to help well owners, well users, and local agencies be ready for impacts of climate-driven weather extremes on groundwater supplies and drinking water wells. Groundwater is a critical component of California's water supply and is heavily relied upon by communities, agriculture and the environment, especially during dry and drought years.
While California's surface water conditions have greatly improved thanks to recent storms, many communities across the state that rely on groundwater basins are still experiencing drinking water impacts from three years of extreme drought. Being well prepared empowers well owners, as well as state and local agencies, to understand local groundwater conditions, identify areas where drinking water supplies may be at risk and know how to access and allocate assistance when and where it is needed.
"Eighty-five percent of Californians depend on groundwater for some portion of their drinking water supply, yet most people have little understanding of this vital resource," said DWR's Sustainable Groundwater Management Office Deputy Director Paul Gosselin. "The Be Well Prepared program will bring increased awareness to groundwater as an important drinking water supply. It is of critical importance that well owners understand their water supply and that the state and local drought response agencies provide consistent and coordinated assistance."
Groundwater basins across the state are heavily relied upon during drought – accounting for up to 60 percent of the state's total water supply during dry years - and still have a long way to go to recover from decades of overuse. California continues to face water variability, with extreme swings between flood and drought, and the state is proactively planning for dry conditions that will eventually return, including anticipating potential impacts to groundwater supplies and drinking water wells.
Through the Be Well Prepared program DWR is providing information and resources that will be shared and coordinated with well owners, other state agencies and local agencies that serve in a drought response capacity. These resources will help well owners:
Extended periods of drought driven by a changing climate have placed a high demand on California's groundwater resources, leading to declining groundwater levels in many areas of the State and an increase in reported impacts to drinking water wells. The State is working to expand groundwater recharge by at least 500,000 acre-feet in potential capacity as part of our Water Supply Strategy, and is taking many actions to capture and store runoff from the historic winter storms.
While groundwater recharge efforts have accelerated significantly this year, replenishment of groundwater basins is a slow process that will take some time to be realized. The State anticipates a slow rise in groundwater levels from this year's storms, which will continue through the melting of the Sierra snowpack, but recovery from recent drought years will take much more than one good water year. With summer on the way, well owners are encouraged to use these resources now to Be Well Prepared for the weather whiplash ahead and keep household water supplies flowing.
For more information, visit:
Contact:
Mary Fahey, Information Officer, Public Affairs, Department of Water Resources
916-820-8083 | media@water.ca.gov