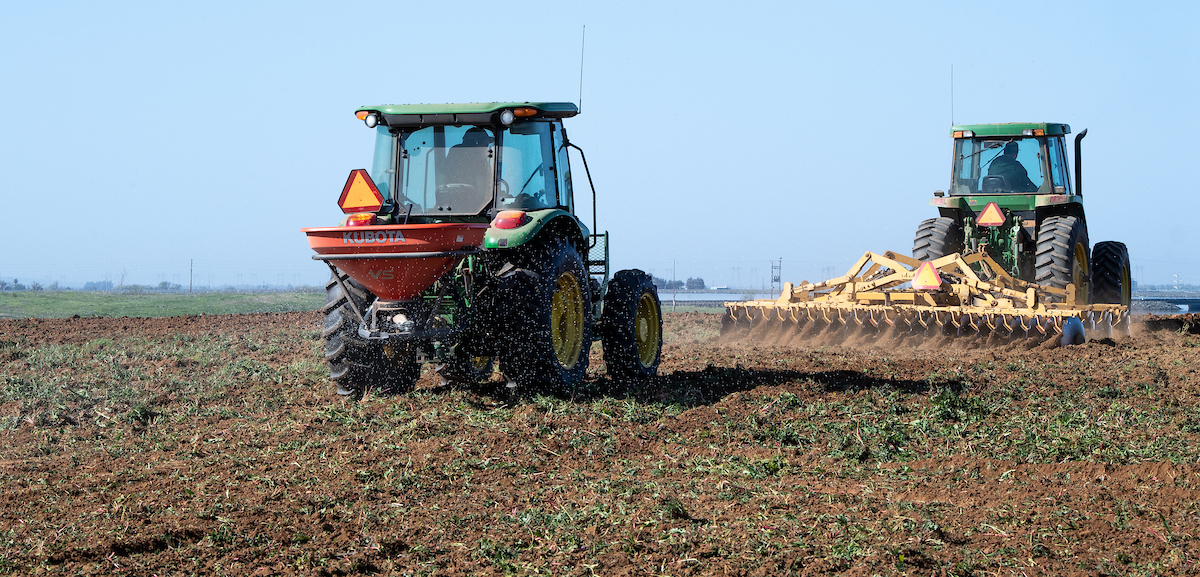 SACRAMENTO, Calif. – Moving to help preserve groundwater supplies for Central Valley communities, the Department of Water Resources (DWR) has awarded nearly $17 million to three groundwater sustainability agencies (GSAs) through the LandFlex Program. The awarded funding will be available to local growers to transition to sustainable groundwater use and protect drinking water supplies for vulnerable communities.
LandFlex was launched earlier this year with a total of $25 million in grants awarded to GSAs to work directly with interested growers to temporarily idle agricultural lands to provide immediate benefits for vulnerable domestic wells. The funding also can be used to help permanently eliminate groundwater overpumping on each enrolled acre of land. GSAs that received grant awards earlier this year were unable to utilize all the funding, so DWR is now awarding a second phase of grants with the unused funds.
Due to the significant rainfall this year, all growers enrolled in LandFlex will also have the opportunity to use their lands for groundwater recharge in lieu of planting crops that cover the soil.
The LandFlex Program incentivizes participation of small- and mid-sized farms in areas where reduction in agricultural pumping would help keep household and small community water system wells from going dry and simultaneously transition to sustainable groundwater use. To ensure the program is accessed by small- and mid-sized farms, a $2.5 million annual gross income cap was placed for growers to be eligible.
"As California continues its efforts to adapt to a changing climate and prepare for a hotter, drier future, programs like LandFlex will help small farms and disadvantaged communities that are vulnerable to drought and dependent on groundwater supplies become more resilient," said DWR Director Karla Nemeth.
Below are the GSAs that received a grant in the second phase and their awarded funding:
Lower Tule River Irrigation District Groundwater Sustainability Agency - $7.7 million
Pixley Irrigation District Groundwater Sustainability Agency - $5 million
Westside Water District Groundwater Sustainability Agency - $4 million
The program requires growers to fallow for one year and to accelerate implementation of the Sustainable Groundwater Management Act (SGMA) by permanently eliminating unsustainable overdraft pumping on enrolled acres. Enacted in 2014, SGMA addresses the issues of over-pumping and provides a framework for local agencies to better manage and protect groundwater supplies for long-term sustainability.
DWR, in coordination with the Department of Food and Agriculture, is also working directly with partners in non-governmental organizations and the agriculture industry to spread the word about this program.
To learn more about the LandFlex program and read the final guidelines, please visit: water.ca.gov/landflex.
Contact:
Sabrina Washington, Information Officer, Department of Water Resources
916-820-7664 | media@water.ca.gov