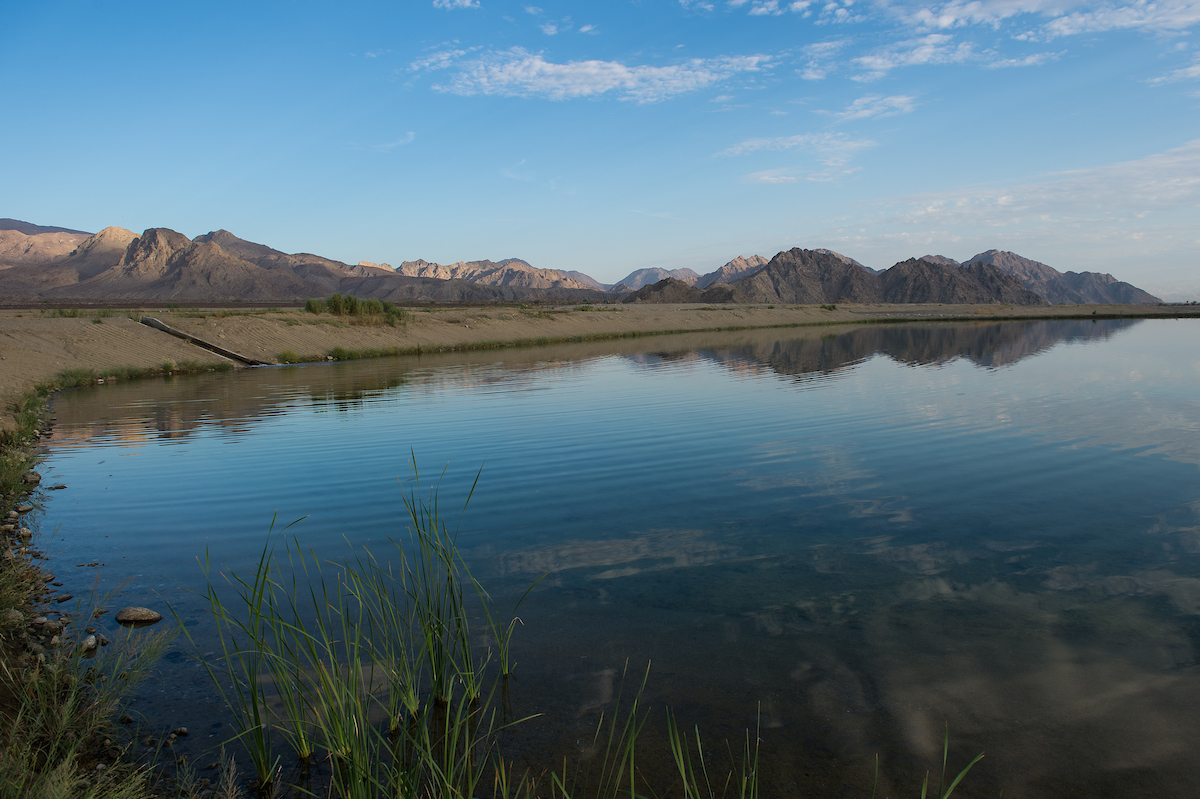 SACRAMENTO, Calif. – A water treatment expansion project that will serve more than 1 million Californians is just one of the many projects to receive grant funding from the Department of Water Resources (DWR) as part of a continued effort to support local agencies in building long-term water resilience for their communities.
The $65.8 million in grants awarded today will help fund projects such as groundwater replenishment and habitat restoration within the Colorado River, Lahontan, San Francisco Bay Area and Santa Ana Proposition 1 funding areas. More than $12 million of this amount targets projects that also help disadvantaged and underrepresented communities, including Tribal governments.
"In the face of a changing climate, it is imperative that we continue to invest in projects that will help California achieve a more sustainable, climate-resilient future," said DWR Director Karla Nemeth. "These funds provide the resources needed by local agencies to not only address but overcome the water challenges in their communities."
Among the funding awards is a $1 million grant to the city of Coachella to consolidate the Castro Mobile Home Park with the Coachella Water Authority potable water system. This project will provide access to a more reliable water supply and affordable water rates for customers in this severely disadvantaged community. In doing so, this effort will also alleviate health and safety concerns after unsafe levels of bacteria and other contaminants were identified in the community's only drinking water well.
The Big Pine Community Services District was awarded $140,000 to improve its almost 50-year-old wastewater treatment plant. This project will construct an evaporation and percolation pond that will provide additional treated wastewater storage capacity and protect the quality of the local disadvantaged community's groundwater resources.
A $3.6 million grant was awarded to the Orange County Water District to construct the final phase of its Groundwater Replenishment System. Building on a grant provided by the Department under Proposition 13 in 2002, these funds will help deliver high quality water into an underlying groundwater aquifer for potable use by more than 1 million county residents.
A grant of over $1.4 million was awarded to the Contra Costa County Flood Control and Water Conservation District to enhance 196 acres of coastal wetlands along the Lower Walnut and Pacheco creeks. This project will restore proper ecological function by enhancing wildlife populations and biodiversity in the lower portion of the Walnut Creek Watershed, and will help to reduce flood risk for local communities.
These grant awards were made possible by Proposition 1, the $7.5 billion water bond approved by California voters in 2014. Approximately $220 million is being awarded in phases, with about $130 million left to be awarded in the coming months.
This grant program empowers local agencies to address the water resource challenges in their communities using integrated regional water management, a collaborative approach aimed at improving regional self-reliance and helping water infrastructure systems adapt to climate change.
For more information, visit the Implementation Grant Program webpage.
###
Contact:
Akiela Moses, Information Officer I, Public Affairs, Department of Water Resources
(916) 653-9638 | Akiela.Moses@water.ca.gov