Department of Water Resources Announces New Climate Team Advancing Climate, Equity, and Science
Published: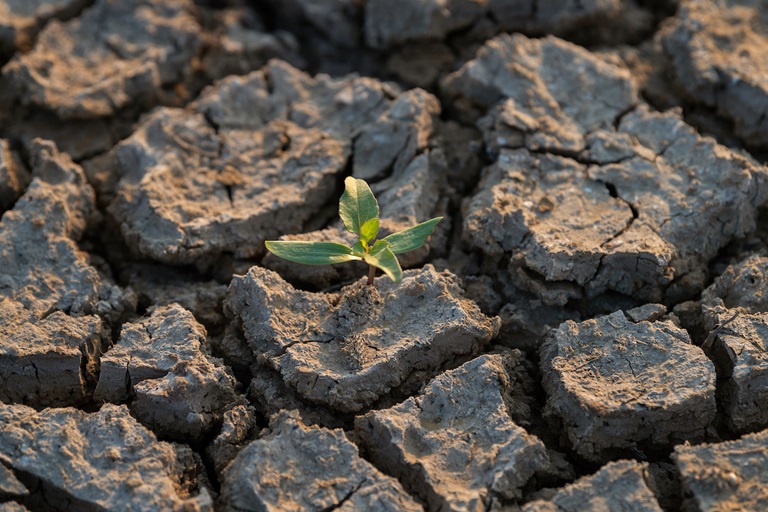 The Department of Water Resources (DWR), as part of its ongoing commitment to address climate change, has formed a new executive team that will provide science-based leadership to help build resiliency and equity in water management.
The team, which will report directly to Director Karla Nemeth, will guide DWR on integrated decision-making across all departments from the State Water Project, integrated water management, flood control, sustainable groundwater, habitat restoration for fish and wildlife, water conservation, water equity, energy, agriculture, health and human safety, and more. Assessing the social and environmental impacts of climate change and how best to respond will be at the center of the new team's work and will build on the department's existing efforts.
"Expanding our executive staff is yet another step in our ongoing commitment to reduce the impacts of climate change, which is having a profound effect on our water resources," said DWR Director Karla Nemeth. "We are dedicated to using the best science to inform management decisions, invest in new water sources, and equitably transform water management, now and for future generations."
As outlined in California's Water Supply Strategy, Adapting to a Hotter, Drier Future, climate change is having a profound impact on our water supply and the state will continue to be proactive in furthering water resiliency to mitigate these impacts. DWR will be instrumental in implementing actions to accelerate water infrastructure projects such as desalination, recycling, and groundwater recharge, as well as modernizing how the state manages water through new technology.
California's state legislature also recently passed bills that allocate hundreds of millions of dollars to DWR to fast track these investments and accelerate creating new water resources.
Climate change is significantly impacting California's underserved communities. This week marks 10 years since the passage of landmark legislation making California the first state in the nation to formally recognize the human right to water. As part of DWR's Human Right to Water Policy, the team will continue to work with local, state, federal, and Tribal governments, non-governmental organizations (NGOs), and businesses to empower communities to build long-term water resiliency.
The four members of DWR's executive staff leading these important initiatives include:
Dr. Michael Anderson, State Climatologist: Dr. Anderson serves as the official State Climatologist for California. This is a collaborative position between DWR and the National Oceanographic and Atmospheric Administration (NOAA) to provide climate data services for the state. He also manages the State's Atmospheric River Research Program and serves as a subject matter expert on climate for DWR and other State agencies.
Dr. Louise Conrad, Lead Scientist: Dr. Conrad provides science leadership for the Department by advancing the use of the best available science in water management, by tracking and prioritizing scientific initiatives and direction, and by providing science-related policy guidance to DWR leadership.
Bianca Sievers, Deputy Director for Special Initiatives: Sievers works to implement DWR's Human Right to Water Policy; build and strengthen partnerships with vulnerable communities and environmental justice organizations; and align DWR's strategic thinking and actions related to the Water Resilience Portfolio, DWR's Strategic Plan, and organizational health efforts. Prior to her current position, Sievers served as policy advisor to the director of DWR starting in 2018.
John Andrew, Deputy Director, Climate Resilience: Andrew leads a team of scientists and engineers dedicated to climate and equity. He advises and assists Director Nemeth in the formulation, revision, and implementation of policies and programs related to climate resilience. Previously, he was assistant deputy director at DWR, and has served as DWR's executive manager for climate change since 2006.
DWR is committed to adapting to a changing climate to secure water resources for millions of Californians. Forming the new Executive Team is a proactive step in putting our changing hydrological and environmental landscape front and center to guide DWR operations and policy now and for the decades ahead.
You can learn more about DWR's Climate Change Program at: https://water.ca.gov/Programs/All-Programs/Climate-Change-Program
More information: