Human Right to Water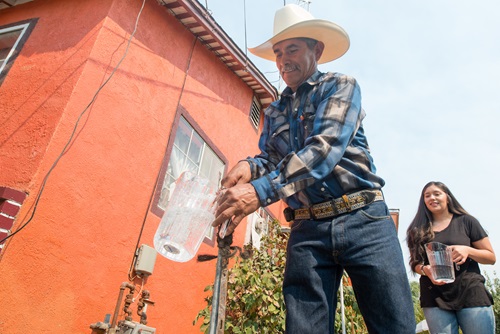 California was the first state to recognize that "every human being has the right to safe, clean, affordable, and accessible water." This includes water adequate for human consumption, cooking, and sanitary purposes.
The human right to water (HR2W) extends to all Californians, including communities in traditionally underrepresented rural and urban areas.
Acknowledging the social and environmental inequities across California communities, DWR adopted a HR2W Policy in April 2021, to guide its operations, projects, and programs when revising, adopting, or establishing policies, regulations, and grant program criteria.
DWR will work with local, state, federal, and Tribal governments, non-governmental organizations (NGOs), and businesses to empower communities to build long-term capacity in the development and delivery of HR2W projects.
DWR is prioritizing the following HR2W actions:
Establish a permanent HR2W Program at the Department to develop consistent HR2W approaches and strategies to apply across all projects and programs.

Adopt inclusive language in all DWR reporting and planning documents, grant applications, and data outputs to improve access to technical and financial assistance.
Featured HR2W Efforts at DWR