DWR Program Assists Tribal and Underrepresented Communities With Groundwater Challenges
Published: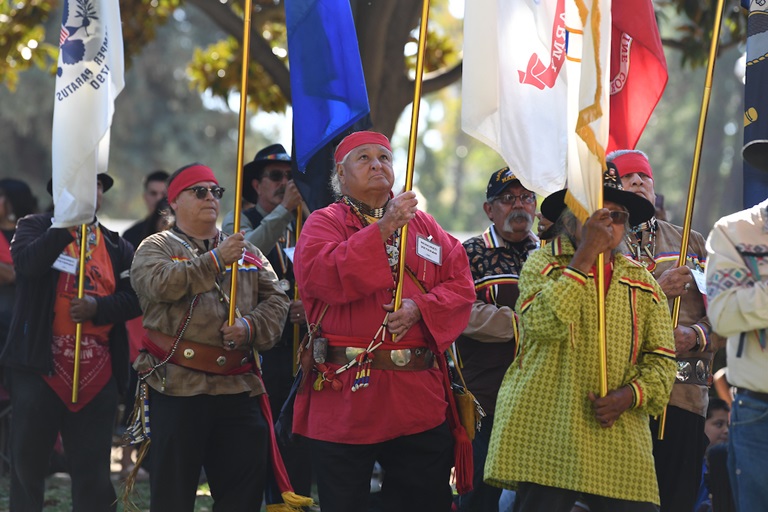 Within the State of California, Tribes and underrepresented communities face many challenges accessing clean, affordable water supplies such as groundwater – especially during droughts. The Department of Water Resources (DWR) is offering technical assistance services to Tribal and underrepresented communities to help address these challenges and support local Sustainable Groundwater Management Act (SGMA) implementation.
DWR's Underrepresented Community Technical Assistance program identifies communities throughout California with water supply issues such as dry groundwater wells, water shortages, or poor water quality. The program is currently offering free needs assessments and preliminary engineering reports to help communities determine potential projects for future funding. Once vulnerabilities are identified, the program conducts site visits and workshops to gather valuable feedback from community members on the challenges their community is facing.
"With climate change extending drought conditions in California, the State is already planning for a fourth dry year and an increased reliance on groundwater sources. As we work to prepare for these impacts, we recognize the need for additional technical assistance to help Tribes and other underrepresented communities address these needs, risks, and vulnerabilities," said Kristopher Tjernell, DWR deputy director of Integrated Watershed Management.
DWR staff recently coordinated with a Tribe in Lake County to tour the local water system and host a community workshop. The workshop provided an overview of what SGMA is, why the public should be involved, and the technical assistance services provided by the program. As a result, community members were able to discuss local challenges with staff and started identifying community risks and needs.
The program is also offering educational materials on the basics of SGMA and the roles and responsibilities of Groundwater Sustainability Agencies or other entities to help communities understand who is responsible for SGMA implementation in their geographic area.
"The inclusion and support of Tribes it is crucial part of our work to restore, protect, and manage California's sacred waters. This new program will help Tribes learn more about the SGMA implementation process in their region and provide the necessary assistance our Tribal partners and underrepresented communities need," said Anecita Agustinez, DWR Tribal policy advisor.
Earlier this year, DWR's Sustainable Groundwater Management (SGM) Grant Program awarded $150 million in funding to support 119 individual projects across 20 groundwater basins, with 102 of those projects benefitting underrepresented or severely disadvantaged communities including Tribes. The projects include groundwater recharge, water efficiency, feasibility studies for alternative water supplies, and the installation of monitoring wells.
The SGM Grant Program is expected to open a second round of funding later this fall, which will offer more than $200 million for planning efforts and projects in medium- and high-priority groundwater basins to help local agencies reach their groundwater sustainability goals under SGMA.
For more information about the Underrepresented Community Technical Assistance program and upcoming funding, visit DWR's SGM Grant Program page.