Clean, Reliable Water: How to Get a Seat at the Table for Groundwater Planning
Published: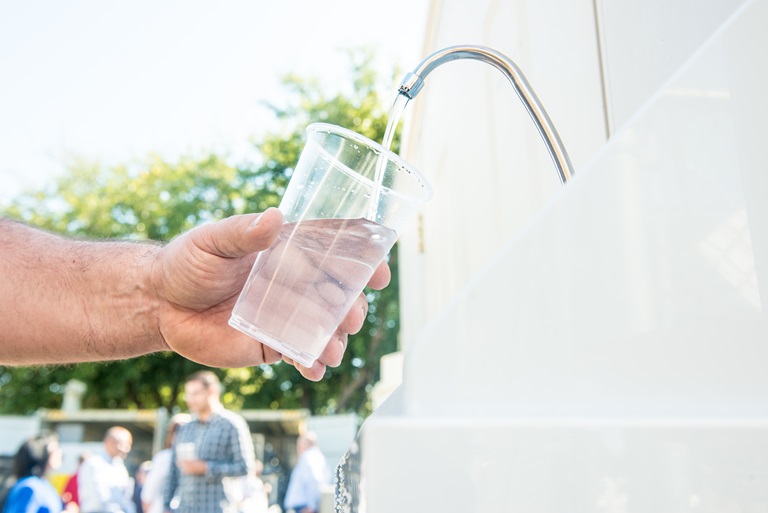 Healthy communities need clean, reliable water supplies. That is why your thoughts, and ideas need to be shared with local water agencies as they create plans that map out how groundwater will be managed for the next 50 years.
These local plans – called groundwater sustainability plans or GSPs – will affect anyone who uses groundwater – whether at home, at school, on a farm, at their jobs, or at a business – and 85 percent of Californians depend on groundwater for some or all of their water. It is important that community members representing diverse interests have a seat at the table and get involved in planning how groundwater will be managed now and in the future.
You can be a part of groundwater planning by first finding your local groundwater sustainability agency – called a GSA – on the All Posted GSAs section on the Department of Water Resources' (DWR) website. Then, you can contact your GSA or visit the GSA's website and sign up to receive information. Next, make sure to attend meetings and workshops, share ideas, and comment on plans, activities, and projects as they are being developed.
Years of overpumping groundwater caused problems in many areas of California – such as drying up wells and contaminating water making it unsafe to drink.
The Sustainable Groundwater Management Act (SGMA) provides a framework for GSAs to create plans describing how they will manage groundwater for long term sustainability. The plans are reviewed by DWR once they are submitted and every five years thereafter to determine if they are likely to achieve the sustainability goals.
GSPs for the most critically overdrafted groundwater basins were turned in to DWR in January 2020. The continued overuse of groundwater in these basins would likely result in significant environmental, social or economic impacts requiring their plans to be completed two years earlier than other impacted basins. These GSPs can be viewed on DWR's SGMA Portal and community members can attend GSA meetings, follow plan progress, and provide input as plans are implemented.
There are still more than 60 groundwater basins in California where water managers are creating plans that are due in 2022 and community participation in this planning is important. Groundwater basins are located beneath the Earth's surface and are made up of aquifer layers where groundwater is naturally stored.
DWR supports local groundwater management and provides planning, technical, and financial assistance to local groups. DWR encourages GSA outreach to community members and provides funding, guidance, written translation services, and meeting facilitation support to help with community engagement.
Getting involved in groundwater planning today will help ensure that everyone has a voice in the planning process and that your water needs are considered.