Explore and Discover Information about Groundwater with DWR Apps
Published: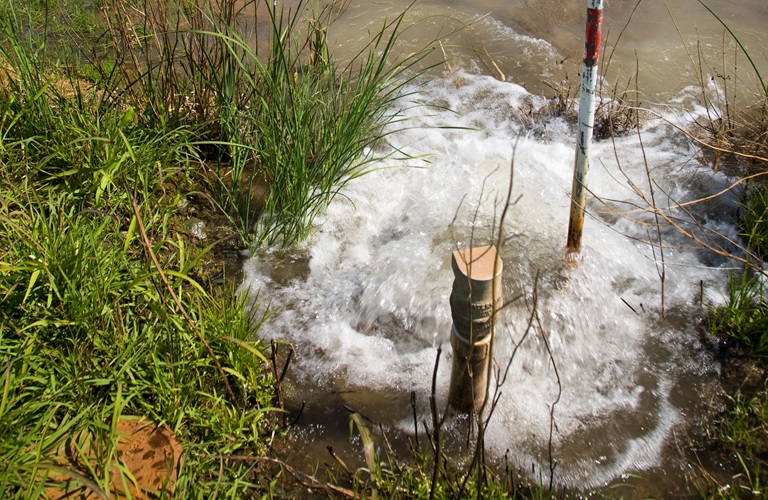 Groundwater may be out of sight, but it doesn't have to be out of mind. Groundwater provides 30 to 60 percent of the state's water supply and is an important drought buffer. It also is important to the state's economy and the environment. The Department of Water Resources offers numerous web-based mapping applications that make information about this unseen resource easily accessible.
The web apps reveal details about groundwater and related activity on the land surface. The information is colorfully illustrated on interactive maps with a choice of base maps and data layers that include land subsidence, agricultural crops, wells, vegetation, wetlands, springs, groundwater basin boundaries, disadvantaged communities, and more. The apps also offer data that can be used by water agencies to plan for the effects of climate change. While meeting the needs of water agencies, the apps also provide the public with an opportunity to explore and discover information about groundwater.
The mapping apps were designed to help with the department's implementation of the Sustainable Groundwater Management Act (SGMA) which requires local water agencies in high- and medium-priority basins to create plans to sustainably manage their groundwater resources by establishing a long-term balance between the amount of water they pump and recharge. Local groundwater sustainability agencies and others can utilize the apps as they prepare groundwater sustainability plans.
During Groundwater Awareness Week, we invite you to explore these informative apps: