History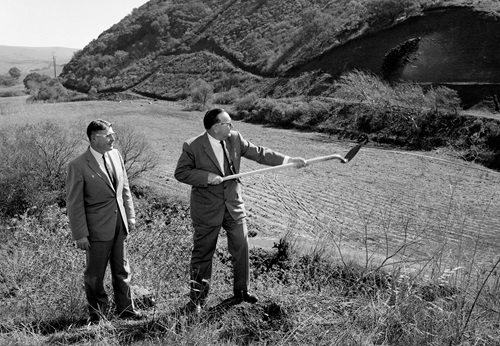 In 1955, severe flooding killed 64 people and caused $200 million in property damage in Northern and Central California. In response, Governor Goodwin J. Knight called a special session of the Legislature to create the Department of Water Resources (DWR). The new department was tasked with planning, designing, constructing, and overseeing the nation's largest state-built, multi-benefit water conveyance system – the State Water Project (SWP). DWR also took over the duties of a reconstituted State Water Resources Board, which was renamed the State Water Board and later changed to the California Water Commission.
Since our inception, we've created and maintained a massive system of dams, reservoirs, canals, pumping and power plants, and more that remain the backbone of California's water supply system. We continue to develop strategic goals and near- and long-term actions to conserve, manage, develop, and sustain our water resources and management systems.
For more information, you can view recent and historical photos and watch our videos.
Timeline of Key Milestones