Water-Efficient Landscaping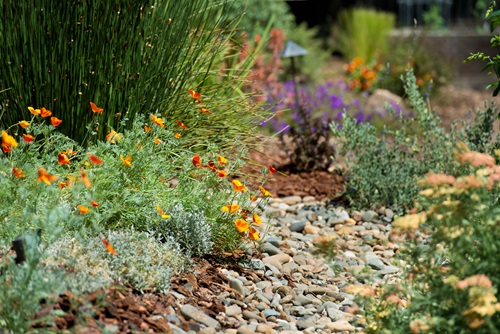 Re-landscaping a yard requires planning and preparation. Before turf is removed, initial steps include: assessing your current irrigation system and identifying needed modification, finding the plants that work best in your climate, characterizing your soil, and assessing sun conditions in your yard. There are excellent resources available online to help homeowners with these steps.
One of the key resources for selecting plants is the Water Use Classification of Landscape Species (WUCOLS) database, which lists plants for your region based on plant water needs. The WUCOLS user manual will help guide use of the database.
Additional online resources can be accessed below.
Landscape and Plant Guidance Resources
Local or regional resources for plant selection and landscape design are available for each hydrologic region. View the map then select a hydrologic region from the accordion list below to reveal links to web sites that provide useful information.