Central Valley Tributaries Program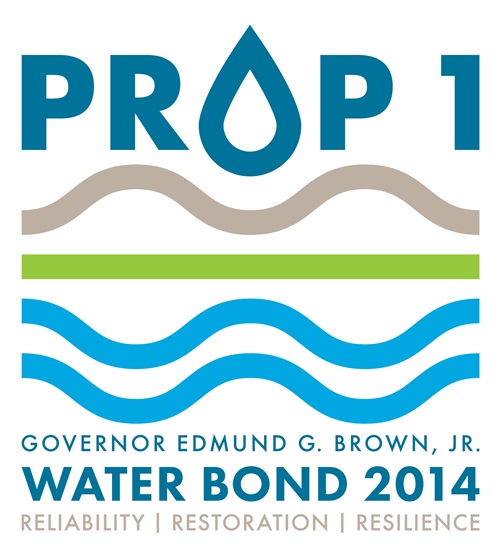 The program will fund multi-benefit flood risk reduction projects that (1) address flood risk for urban communities, small communities and/or rural areas; and (2) enhance ecosystems by improving fish and wildlife habitat and water quality downstream. Projects must be in the Central Valley and within or adjacent to the Systemwide Planning Area. Projects in the Sacramento-San Joaquin River Delta (Delta) are excluded.
Other project features may include:
Improved flow in tributaries to the Delta
Floodplain creation or restoration of natural floodplains
Groundwater infiltration
Relocating or flood proofing structures
Floodwater diversions for conjunctive use
Transitory storage
This program was established in July 2017 when the State Legislature and Governor Brown approved Assembly Bill 97, which created the program and authorized the use of funds from Proposition 1: The Water Quality, Supply, and Infrastructure Improvement Act of 2014. Construction of these projects would improve Delta ecological conditions of tributaries to the Delta in alignment with the State Water Resources Control Board's (SWRCB) Bay Delta Water Quality Control Plan.
$7.6 Million Awarded in Grant Funding in April 2020
The Department of Water Resources (DWR) is pleased to announce the awards for the Central Valley Tributaries (CVT) Flood Risk Reduction Grant Program. After careful review of the applications and in coordination with eligible grant applicants, DWR is awarding $7.6 million of Proposition 1 funding for the two grants described below.
Reclamation District No. 1001 (RD1001) award for $6,042,500. This award will fund the entire cost for the Natomas Cross Canal (NCC) Stability Berm and Channel Habitat Enhancement Project. RD1001 will complete the project as the lead agency. This funding will help the agency complete the design, apply for permits, and construct the project along the north levee of the NCC.
Deer Creek Watershed Conservancy (DCWC) award for $1,562,550. This award will provide partial funding for the Deer Creek Flood and Ecosystem Improvements Project, Phase I. The project cost is estimated at $2,841,000. This project will help DCWC prepare 65% designs, obtain permits, and construct Phase 1 components.
The 15-day public comment period for the list of awards closed on December 19, 2019. No comments were received. Note that the awarded projects must enter into a funding agreement with DWR before any funding can be disbursed.
For any questions or additional information, contact:
Updated 1-18-2019
The following Frequently Asked Questions and the Department of Water Resources' (Department) written responses are intended to advise potential applicants during the solicitation process. In the event that a response contradicts what is stated in the Central Valley Tributaries Program Guidelines and Proposal Solicitation (December 12, 2018) (Guidelines), the Guidelines shall prevail.
Does CEQA need to be completed for my project to be eligible for funding? Does my project need to be shovel ready?
No. Section 7 of the Guidelines recognizes some projects may not yet have completed California Environmental Quality Act (CEQA) compliance at the time of receiving a funding award. However, any work funded under the Program that is subject to CEQA shall not proceed until and unless approved by the Department. If CEQA compliance by a funding recipient is not complete at the time a funding agreement is executed by the parties, funds will not be disbursed until the Department has received and considered the environmental documents and makes its decision as to whether to require changes, alterations, or other mitigation as part of the Project; or to not fund the Project. Please also refer to the Environmental Information Form in Appendix B-6 which is intended for DWR to gain an understanding of an applicant's CEQA status of their proposed project, finished or unfinished.
Our project is outside of the Systemwide Planning Area shown in Figure 1. Is our project eligible for funding?
There is flexibility written into the guidelines for the location of projects relative to the Systemwide Planning Area. The Guidelines state "[p]rojects must be in the Central Valley of California and within, or adjacent to, the Systemwide Planning Area."
How much funding is available for this solicitation?
Up to $36 million in Proposition 1 funding is available for the program at this time. Initial demand appears much higher than funding available, and the Department may utilize some of the available funding for directed expenditure projects.
Is there an individual project funding cap?
No, there is no limit to the potential funding amount for any individual project.
Will there be more than one round of proposal solicitations?
At this time, we expect all funds to be awarded due to anticipated high demand. However, the Department may administer an additional solicitation if funding is available after the initial proposal solicitation and selection process.
Our organization is a non-profit organization and we have limited or indirect jurisdiction to implement a flood control project or to make land use decisions for a project. How can we demonstrate authority to implement a project?
In the application you should provide written evidence that land owners and/or the authority having jurisdiction is engaged with and supports the project and has already or will grant the necessary access for implementation, operation, and maintenance of the project over its useful life.
How quickly must a proposed project be completed?
Program funding is currently available for expenditure through June 2021, and while we may request additional time for expenditures, there are no guarantees that the request will be approved. It is recommended that proposed projects assume that the Department will not receive a time extension for expenditures.
Our project cost exceeds the total program funding, how can we best apply to receive at least some grant funding for our larger more expensive project?
Refer to Section 3, Paragraph 11 of the Guidelines – additional assurances will be required for projects that consist of initial phases of a larger project. Initial phases could achieve as many benefits as feasible to meet multiple scoring criteria, however the application may be scored based on the combined benefits of the larger project. Failure to implement future phases of a larger project may require repayment of grant funds disbursed under the grant agreement.
Will a Disadvantaged Community be scored higher or lower because of its DAC/SDAC status?
No, there is no scoring criteria associated with DAC/SDAC status, the proposed cost share is independent of benefit evaluation/scoring criteria.
Does my project need a permit from the Central Valley Flood Protection Board?
In general, if the proposed work is located within the State Plan of Flood Control, within 300 feet of a Designated Floodway (DF) that has been adopted by the CVFPB, or within 30 feet from the banks of a CVFPB Regulated Stream per California Code of Regulations Title 23, Section 112, Table 8,1, a permit will be required. Permitting timeframes are approximately 3 months for non-408 permits, and 12-18 months for 408 permits. Please contact CVFPB at (916) 574-0609, or by e-mail at Questions@CVFlood.ca.gov
Contact Us
Additional contact information is available in the directory, or select the buttons below to email the Division of Flood Management or join our mailing list.