Catch A Special Thrill (C.A.S.T.)
We are proud to work with the C.A.S.T for Kids Foundation; local, State, and federal agencies; community groups; schools; and numerous other volunteers to "provide special needs populations the opportunity to enjoy a quality outdoor recreational experience fishing on the water."
Since 2005, we've cosponsored C.A.S.T events at State Water Project sites including Bethel Island in the Delta; O'Neill Forebay; and Oroville, Castaic, Silverwood, and Perris Lakes. C.A.S.T. events are successful with the help of local boaters who take a special needs child and their guardian fishing and to learn about natural resources.
Each event is open to disadvantaged and disabled children ages 7 to 17. All participants, boat captains, and other volunteers must register in advance. Participant slots do fill up. Details for specific events and registration paperwork are available at C.A.S.T for Kids, Find an Event.
**Note: Due to the Coronavirus emergency, Catch A Special Thrill (C.A.S.T.) events at Lake Oroville and Lake Perris are cancelled for 2020.
For future C.A.S.T. events below, information available at C.A.S.T. website.
Silverwood Lake: postponed to September

Brannan Island/Delta: Sunday, August 30

Pyramid Lake: Saturday, September 12

O'Neill Forebay: Saturday, September 26

Castaic Lake: Saturday, October 3
C.A.S.T. Locations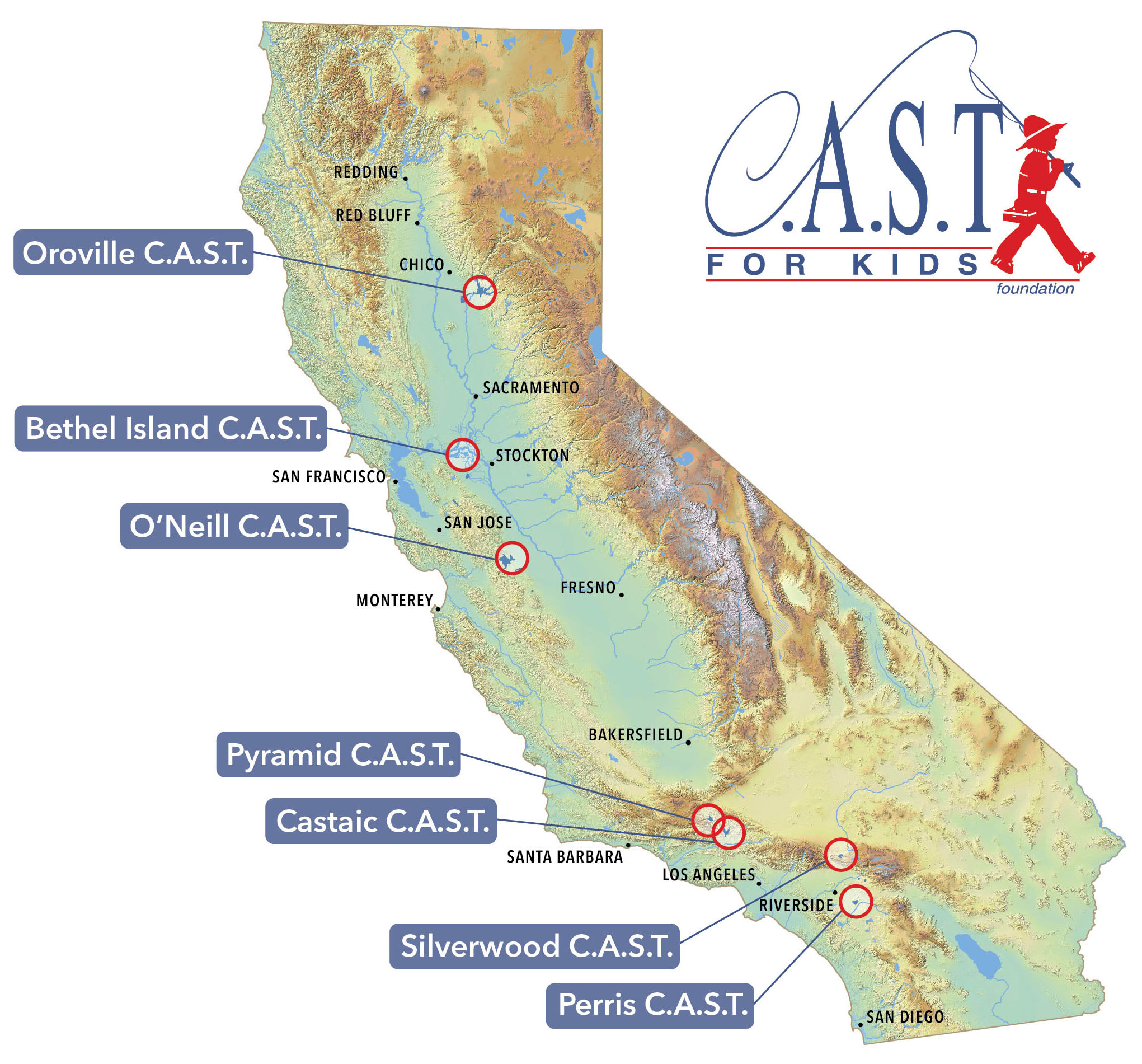 Resources