Comprehensive Operations Plan and Monitoring Special Study
Comprehensive Operations Plan and Monitoring Special Study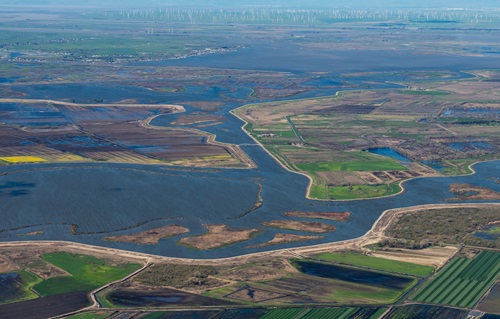 The Department of Water Resources (DWR) and U.S. Bureau of Reclamation (Reclamation) are working collaboratively with stakeholders to revise the draft Comprehensive Operations Plan (COP) and Monitoring Special Study (MSS).
Quarterly stakeholder meetings are being planned to coordinate continued development of the COP and MSS. For more information on stakeholder meetings, and to be added to the stakeholder contact list, please contact Erika Britney at Erika.Britney@icf.com
On December 12, 2018, the State Water Resources Control Board (Water Board) amended the Water Quality Control Plan (Resolution No. 2018-0059) for the San Francisco Bay/Sacramento-San Joaquin Delta Estuary (2018 Bay-Delta Plan). The amendments include revised salinity objectives for the southern Delta.
As directed under these amendments, DWR and Reclamation are developing the COP and MSS to address impacts of State Water Project and Central Valley Project operations and inform the implementation of the amended salinity objectives.
The MSS will advance the science and analytical tools in an open constructive way that address the revised salinity objectives outlined in the 2018 Bay-Delta Plan and identify long-term monitoring protocols.
DWR and Reclamation have proposed to conduct six technical studies in the MSS. Based on science, collectively, the MSS is intended to help further understand southern Delta water quality dynamics, identify sources of salinity in the southern Delta, and develop tools that will ultimately support long-term monitoring and compliance.
Documents
Draft Comprehensive Operations Plan and Monitoring Special Studies *(Available upon request)
Comprehensive Operations Plan and Monitoring Special Studies Appendix B – Summary of Studies Informing South Delta Salinity *(Available upon request)
Contact
For stakeholder meeting information and participation, contact Erika Britney at
Erika.Britney@icf.com
.
For program related inquiries, contact:
Jacob McQuirk
Division of Operations and Maintenance
South Delta Branch
Address: 1416 9th Street
Sacramento, CA 95814
Phone: (916) 653-9883
Email: Jacob.Mcquirk@water.ca.gov