Mojave Siphon Powerplant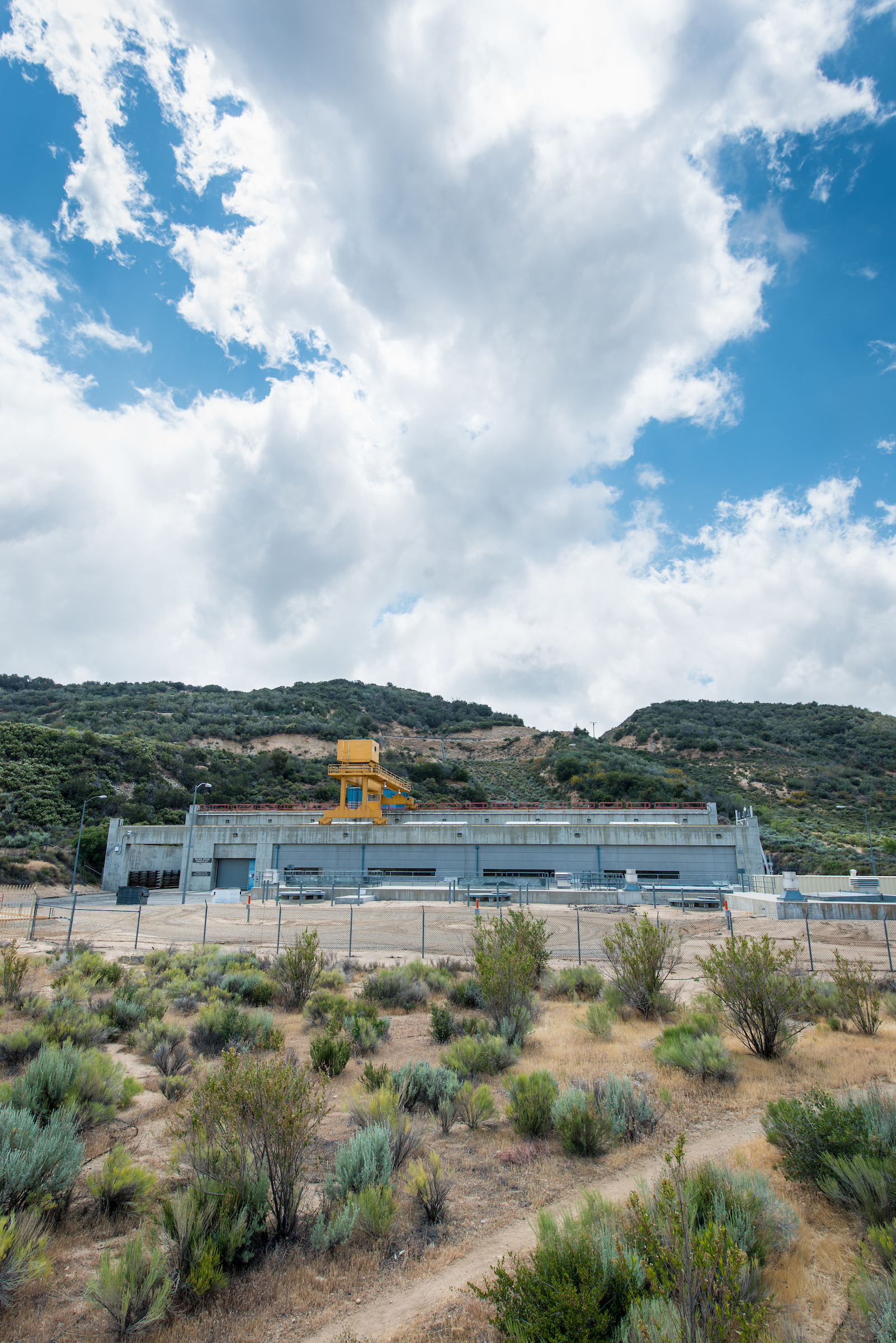 The Mojave Siphon Powerplant was constructed between 1990 and 1996 as part of the South State Water Project (SWP). The facility is located on the East Branch of the SWP in Hesperia, CA near Cedar Springs Dam and Silverwood Lake. The powerplant generates electricity from water flowing downhill after its 540-foot lift at Pearblossom Pumping Plant. Water travels down the open aqueduct until it enters three underground pipelines that carry the water under the Mojave River bed and the Las Flores Valley floor. SWP water flows into Silverwood Lake after passing through the Mojave Siphon Powerplant.
The Mojave Siphon Powerplant facility operates under a conduit exemption, FERC Project No. 14580 which covers the 32.4 MW Mojave Siphon Powerplant and appurtenant facilities. The Mojave Siphon Powerplant was originally part of the licensed development for the South SWP Hydropower Project No. 2426.
Reports & Publications