Water Habitat Pilot Project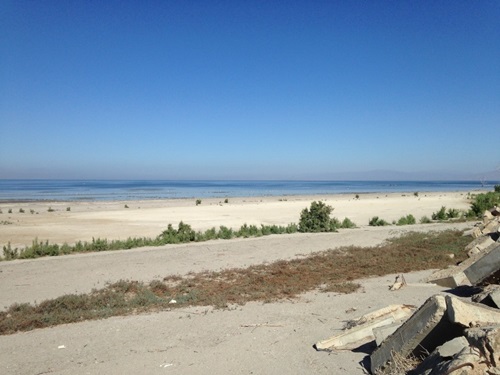 The Water Habitat Pilot Project is 1 of 3 that was awarded a Proposition 84 grant from DWR's Salton Sea Financial Assistance Program (FAP). The FAP was created in 2012, under the authority of the California Department of Fish Wildlife with the goal of enabling local stakeholders to actively participate in projects benefitting birds in and around the Salton Sea. DWR was responsible for dispersing the grants, administering the agreements, and ensuring CEQA compliance. (The FAP is no longer accepting grant applications).
The Water Habitat Pilot Project is a collaboration between Imperial Irrigation District and Sephton Engineering. Its goal is to reclaim hyper-saline water from the Salton Sea and create habitat with the reclaimed fresh water. Solar power and secondary steam from nearby geothermal plants will be used for an energy source. The planning phase should be completed by the middle of 2018. The project currently lacks funding for completion.
Project Progress

Publications & Reports
Map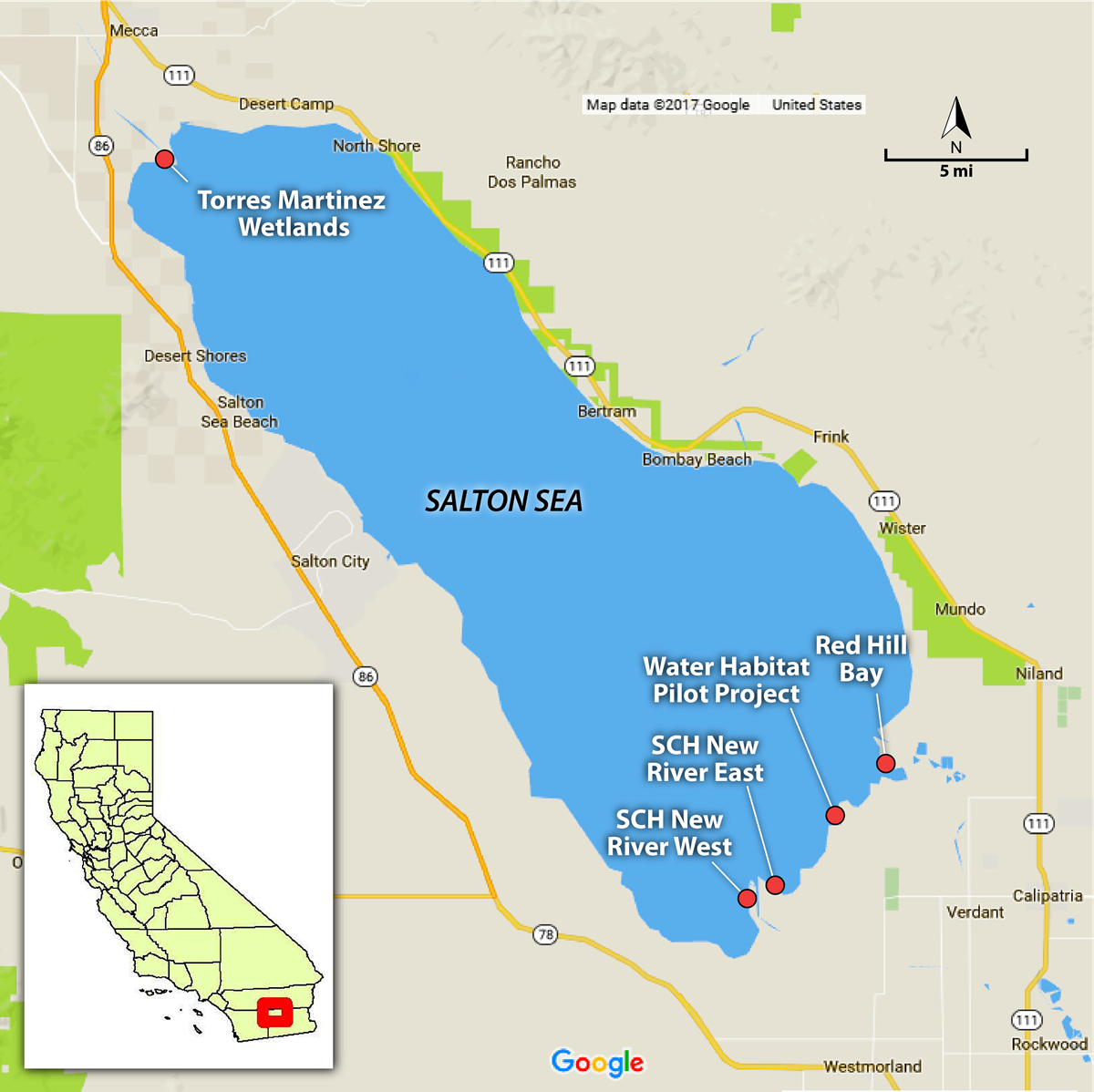 Contact Information
CA Department of Water Resources
Integrated Regional Water Management
Salton Sea Unit
901 P Street, Room 411-A
Sacramento, CA 95814
email: SaltonSea@water.ca.gov