Species Conservation Habitat (SCH) New River West
Species Conservation Habitat (SCH) New River West
The purpose of the Species Conservation Habitat (SCH) New River West project is to provide habitat for fish and fish-eating birds on approximately 1,000 acres at the southwest end of the Salton Sea. By covering exposed playa with ponds, the project will also protect human health by suppressing fine particulate dust. The project area is at the mouth of the New River in a shallow region of the sea where the playa is broadly exposed as the sea recedes. Starting in 2018, the sea will begin to recede at a faster rate due to the Quantification Settlement Agreement , a farm-to-urban water transfer agreement negotiated in 2003.
The New River West project will consist of several elements including a water management pond, salinity mixing basin, shallow ponds, and other dust control methods. The deeper water management pond will serve as the primary source for water delivery to the other water-dependent habitat and dust-suppression projects down the playa as the Sea recedes. The water will be blended to a target salinity of 20-40 parts per thousand to support a tilapia fishery for bird forage, weed suppression, mosquito abatement, and selenium management.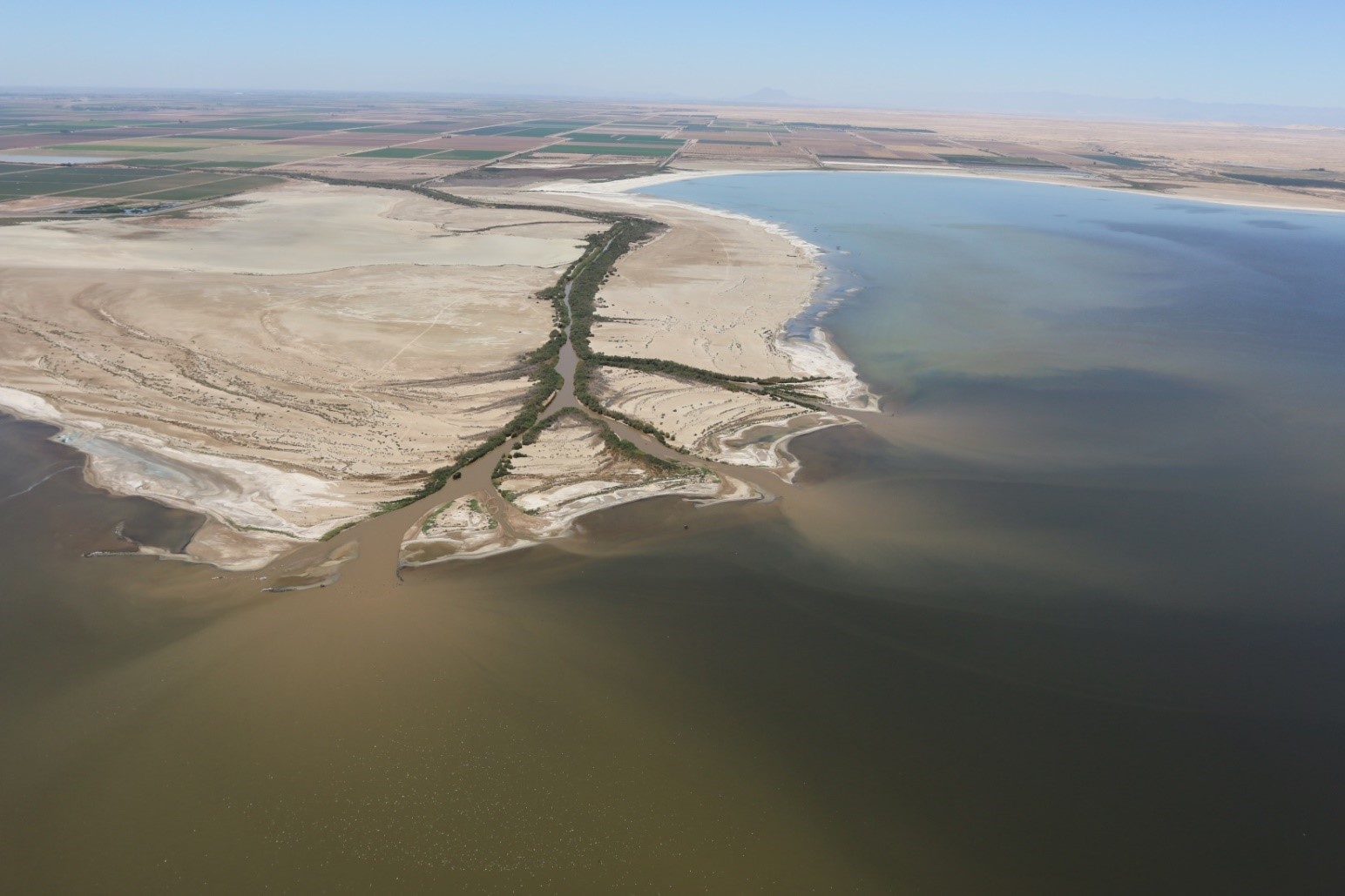 We plan to use the Design-Build method of contract procurement on this project to achieve several important benefits, including design innovation, faster delivery of constructed facilities, and cost certainty. The funding for this project is from Proposition 1. Our project partners include: California Department of Fish and Wildlife, California Wildlife Conservation Board, United States Army Corps of Engineers, United States Bureau of Reclamation, Imperial Irrigation District, and Imperial County.



Contact Information
CA Department of Water Resources
Integrated Regional Water Management
Salton Sea Unit
901 P Street, Room 411-A
Sacramento, CA 95814
email: SaltonSea@water.ca.gov
Maps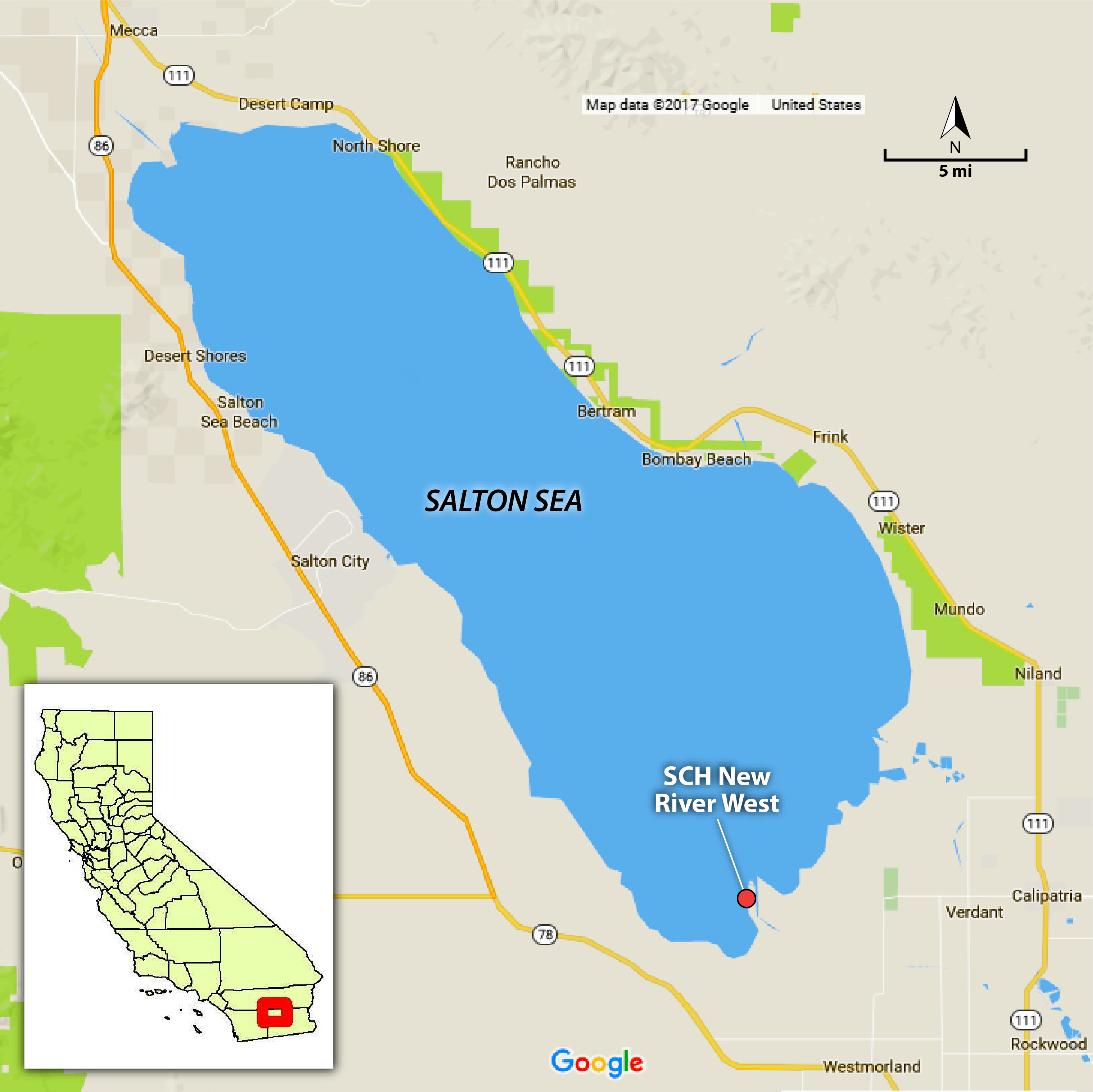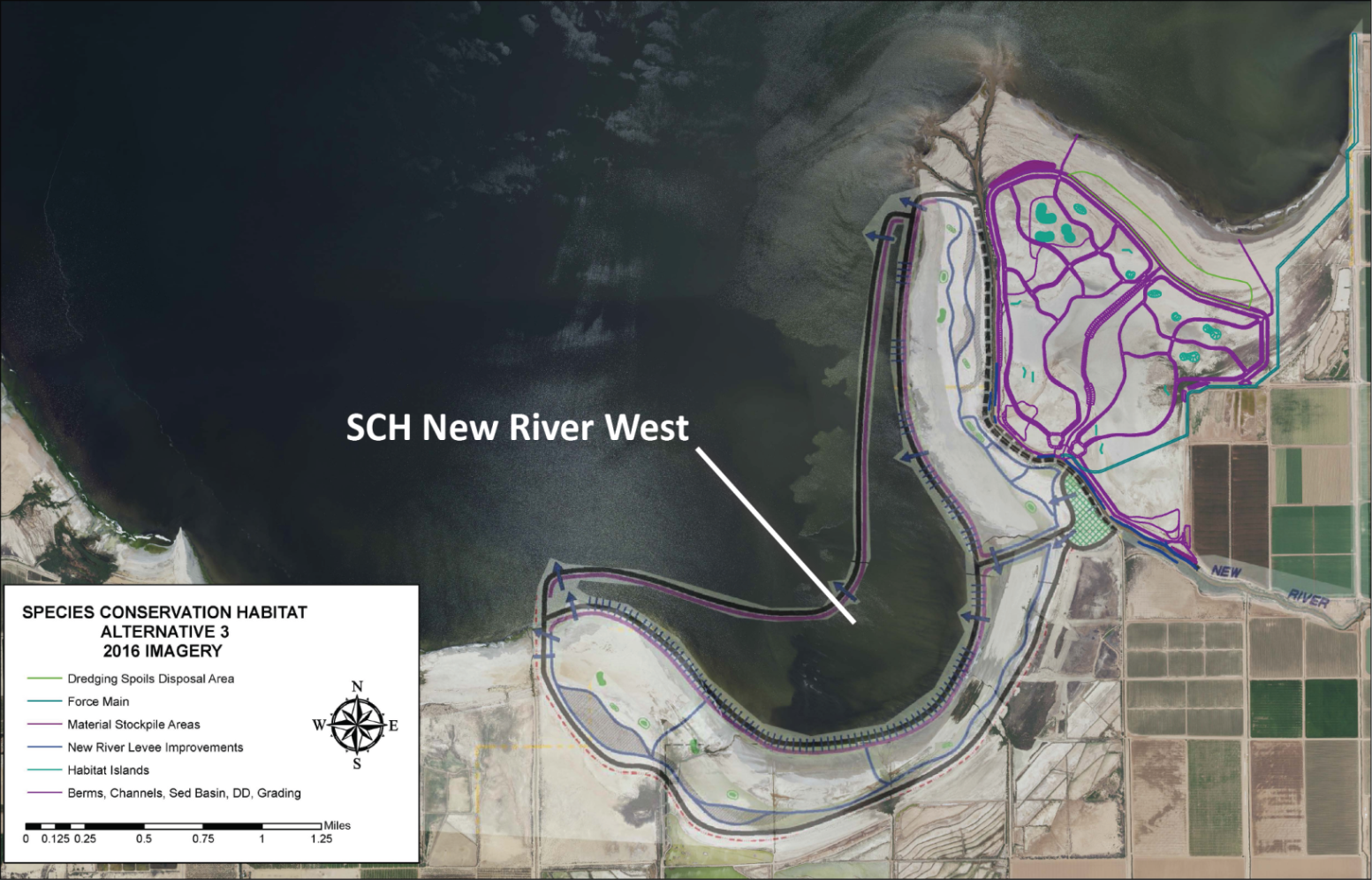 Main content text goes here
Publications & Reports