Species Conservation Habitat (SCH) New River East
Species Conservation Habitat (SCH) New River East
In 2013, the
California Natural Resources Agency
chose a 3,770-acre pilot project to be constructed on the southwest end of the Salton Sea at the mouth of the New River. Named the Species Conservation Habitat (SCH) project, its purpose is to provide a range of aquatic habitats that will support fish and wildlife species dependent on the Salton Sea, while minimizing dust emissions from the exposed playa. When completed, the project will provide feeding, resting, and breeding habitat for birds, particularly migratory, fish-eating birds, whose habitat is deteriorating quickly as the Sea recedes and becomes saltier. Starting in 2018, the sea will begin to recede at a faster rate due to the
Quantification Settlement Agreement,
a farm-to-urban water transfer agreement negotiated in 2003.
The SCH New River East project is a 640-acre subset of the full 3,770-acre SCH project. It has many innovative features including, loafing islands, deep retreat habitat for fish, predation exclusion structures, and integrated sedimentation basins. SCH New River East will consist of two 320-acre ponds, each with its own independent water supply that can be manipulated for salinity control. This will allow us to compare various management strategies within the ponds, collecting data and analyzing results, so that over time we will improve the habitat using an adaptive management process.
We will maintain salinity between 20-40 parts per thousand (as a reference, Pacific Ocean water is approximately 33 parts per thousand) with the goals of:
Supporting a sustainable, productive aquatic community

Minimizing risk of selenium toxicity

Minimizing invasive weeds mosquitoes

Minimizing adverse impacts on desert pupfish


Contact Information
CA Department of Water Resources
Integrated Regional Water Management
Salton Sea Unit
901 P Street, Room 411-A
Sacramento, CA 95814
email: SaltonSea@water.ca.gov
Maps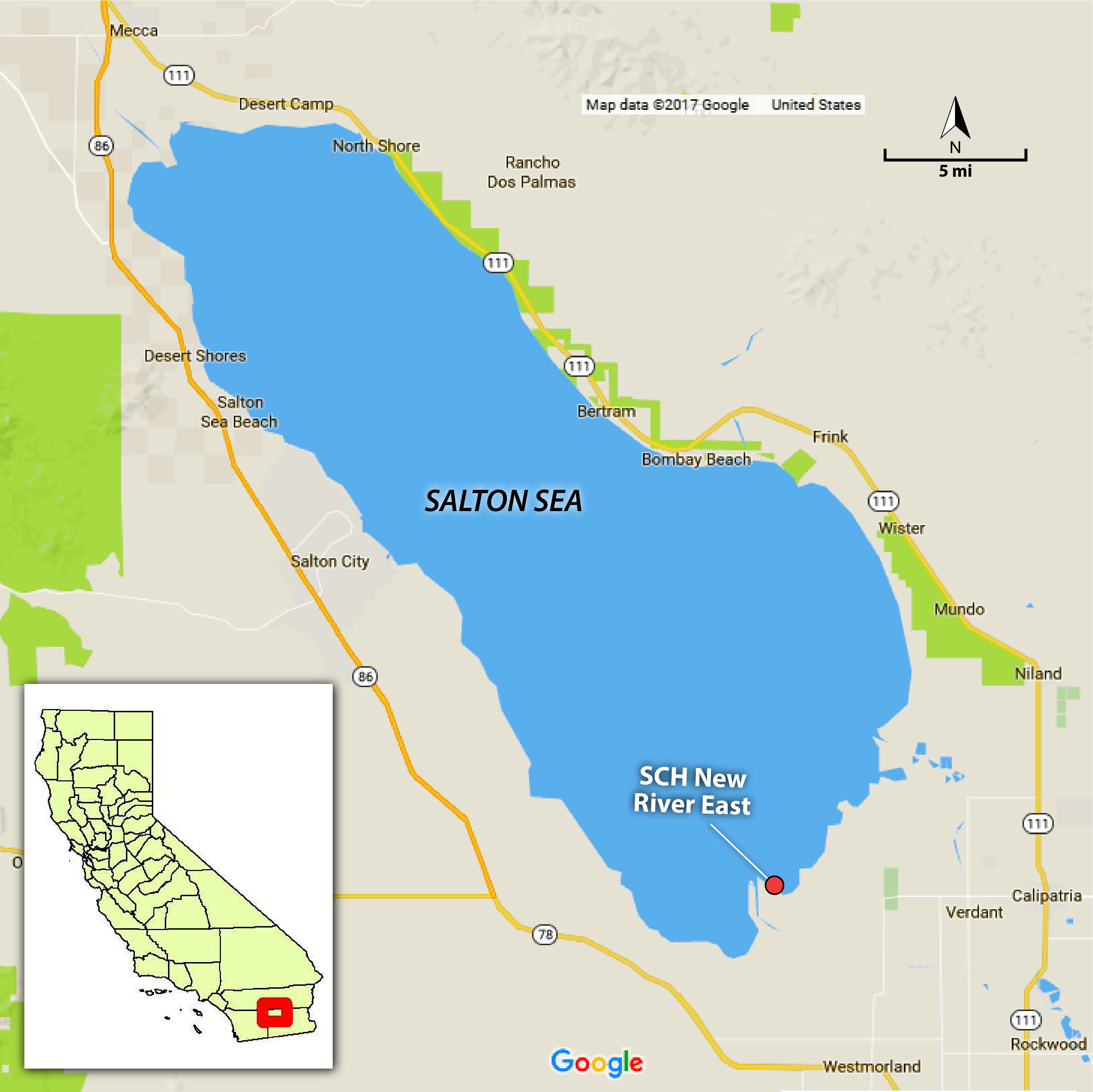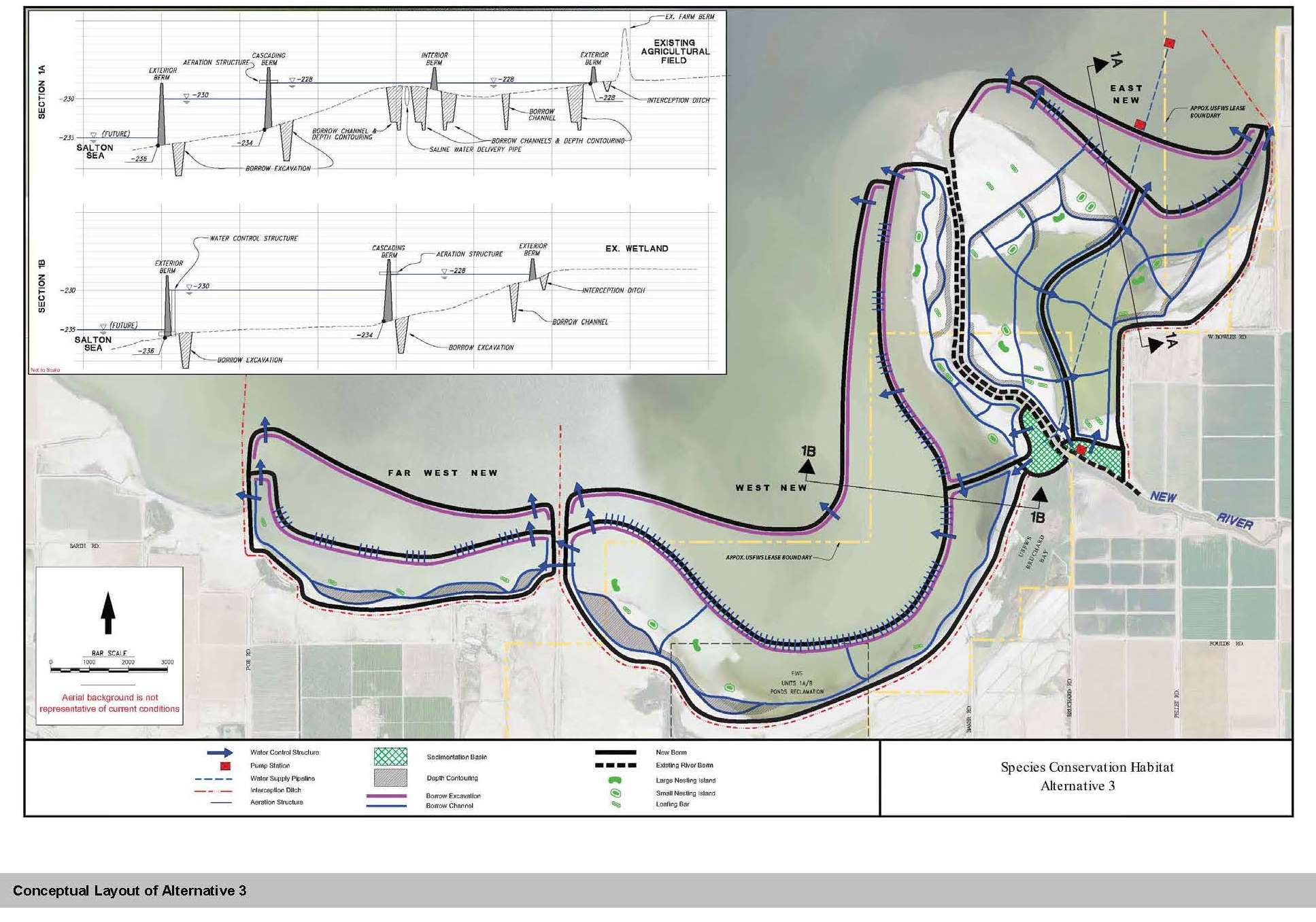 Reports & Publications