Species Conservation Habitat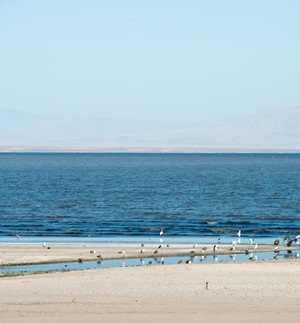 The Species Conservation Habitat (SCH) Project is part of the 10-year Plan for implementing projects around the Salton Sea to develop an environment with suitable habitat for maintaining aquatic and avian wildlife, and create areas to minimize fine particle dust emissions. The SCH Project area encompasses approximately 3,770 acres of exposed lake bed, and spans part of the New River, a tributary to the Salton Sea, and is located about eight miles northeast of the town of Westmorland in Imperial County.
The project is aimed at preventing further degradation of air quality and habitat and will anchor phase one of the state's Salton Sea Management Program, which focuses on constructing wetlands and other projects to reduce exposed lakebed and health hazards posed by airborne dust over 50,000 acres of playa.
SCH Project Map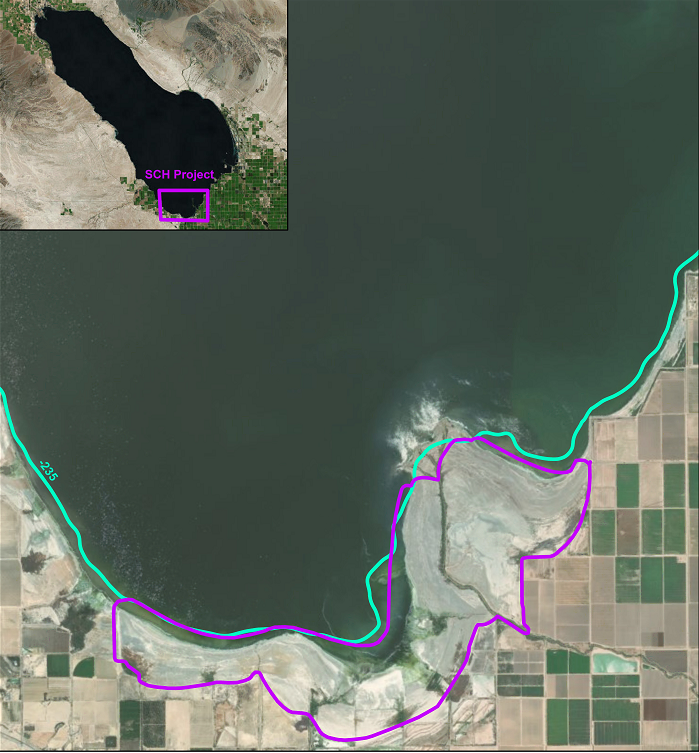 Species Conservation Habitat RFQ
The Request for Qualifications (RFQ) for the SCH project was posted to eProcure on December 14, 2018.
The Statement of Qualifications (SOQ) is due on April 15, 2019.
For more information on the RFQ, please see our Design-Build page.
Contact Information
Department of Water Resources
Integrated Regional Water Management
Salton Sea Unit
901 P Street, Room 411-A
Sacramento, CA 95814