Red Hill Bay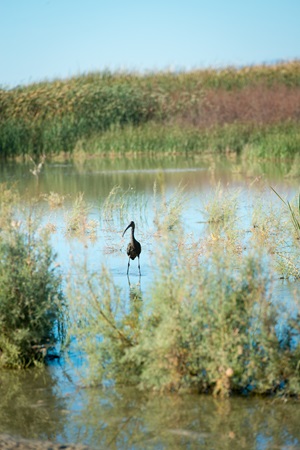 The Red Hill Bay (RHB) Project is 1 of 3 that was awarded a Proposition 84 grant from DWR's Salton Sea Financial Assistance Program (FAP). The FAP was created in 2012, under the authority of the California Department of Fish Wildlife with the goal of enabling local stakeholders to actively participate in projects benefitting birds in and around the Salton Sea. DWR was responsible for dispersing the grants and administering the agreements. (The FAP is no longer accepting grant applications).
Red Hill Bay, located in Imperial County, used to be a prime bird-watching location within the Sonny Bono National Wildlife Refuge before the Salton Sea began receding.
The shrinking volume of the Salton Sea leaves more dry exposed playa and a saltier residual sea, reducing habitat quality for aquatic birds and increasing harmful airborne dust during wind events. The RHB project will decrease the overall amount of dust emissions by creating over 500 acres of shallow marine habitat using a blend of water from the Salton Sea and nearby Alamo River.

The project is a joint effort between
United States Fish and Wildlife Service
and
Imperial Irrigation District
.
Permitting, planning, and design are complete. Initial construction activities began in 2016.
Maps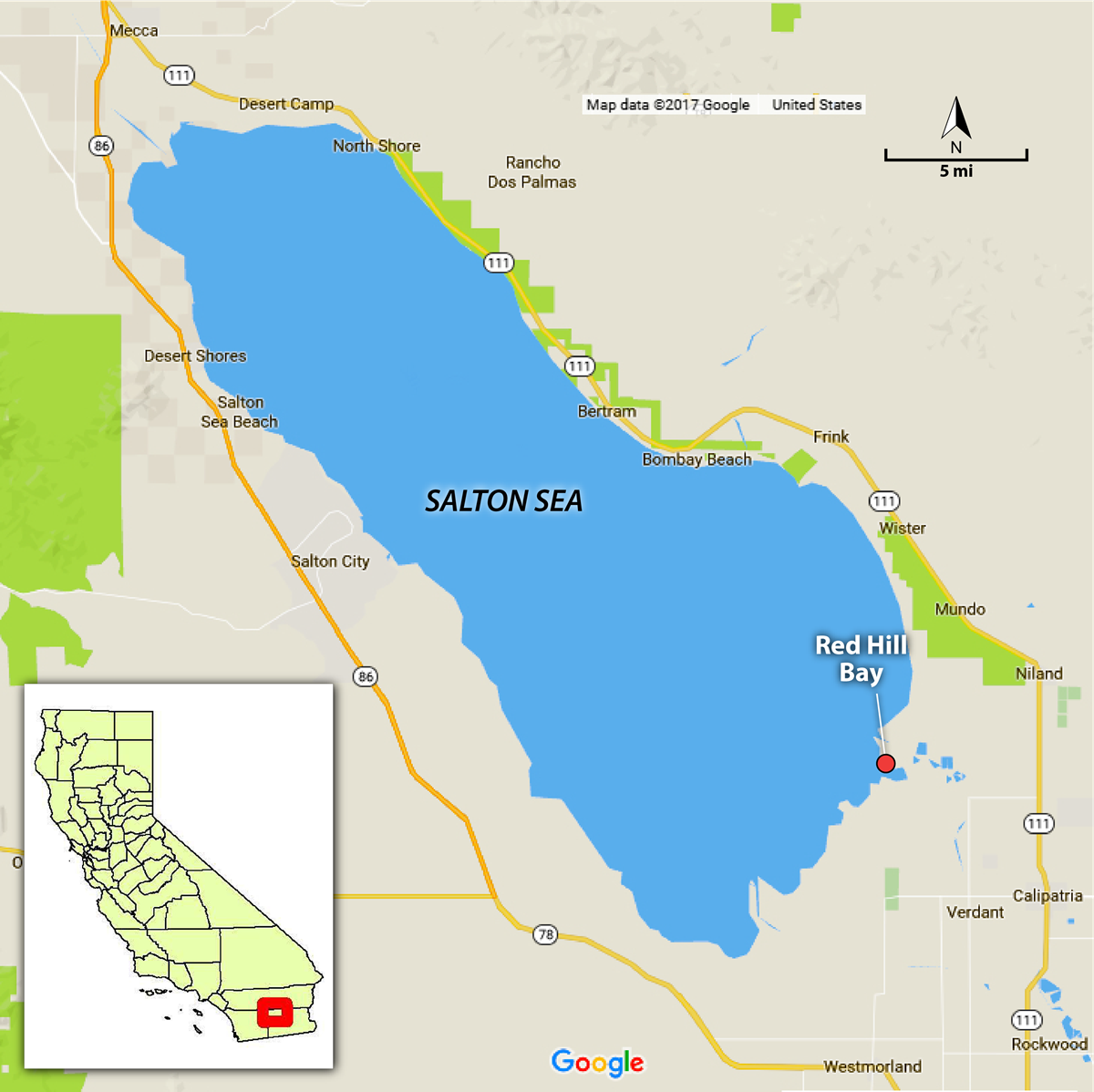 Contact Red Hill Bay
Department of Water Resources Integrated Regional Water Management Salton Sea Unit
901 P Street, Room 411-A
Sacramento, CA 95814
Email: SaltonSea@water.ca.gov
Tags