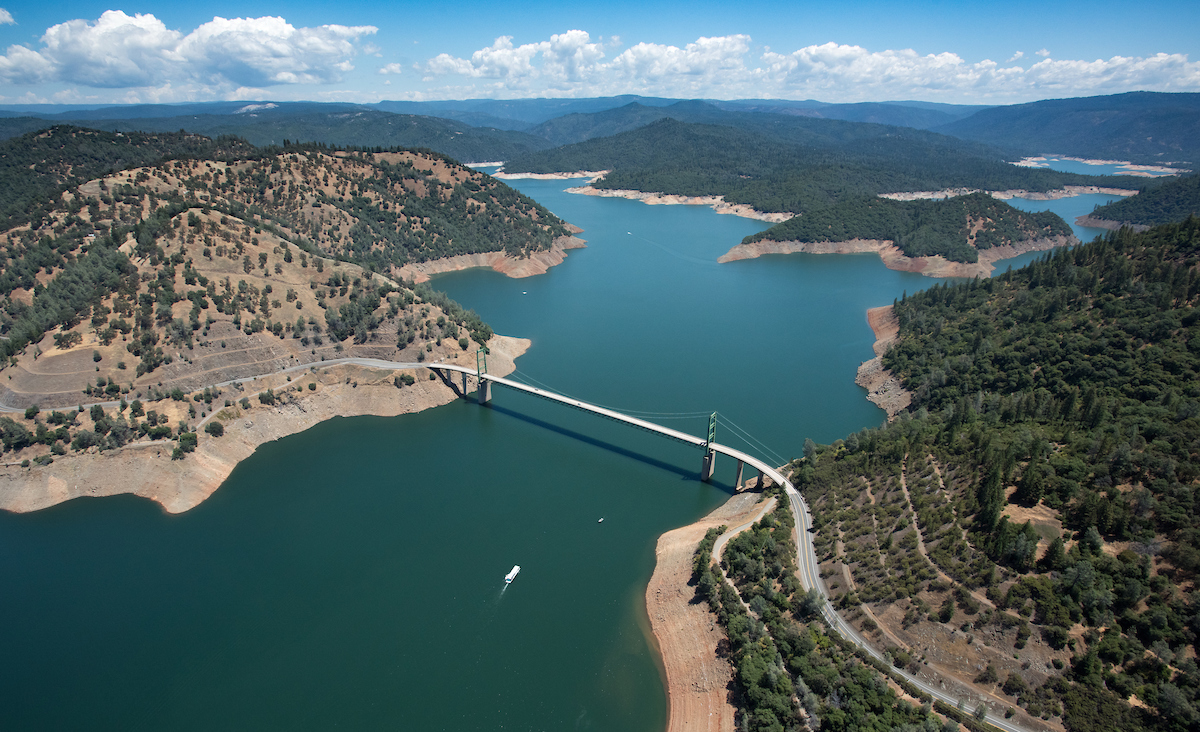 OROVILLE, CA – There is no threat to Oroville Dam. The Department of Water Resources (DWR) is taking precautionary measures detailed below to ensure the safety of other water infrastructure including power plants and power lines.
DWR is just one of several state agencies and departments with employees and contractors personally impacted by these most recent wildfires. Those who have requested it have been given the ability to take leave to attend to their families. The Department will continue to maintain sufficient staffing to monitor the incident around the clock.
DWR is in close communication with CAL FIRE, OES and local emergency managers to track the status of this dynamic situation.
Oroville spillways and Thermalito construction operations have been shut down. DWR is taking precautionary measures to protect infrastructure including wetting down the potentially at-risk areas with water trucks, placing backup generators at key facilities in Oroville Field Division for the possibility of a power outage or loss of the powerlines due to the fires, and creating staffing plans to continue managing State Water Project operations remotely if Oroville Field Division staff and facilities are evacuated.
Our sympathies are with those impacted by the Camp Fire, particularly those who have lost their homes and loved ones. DWR values the strength and compassion of Butte County communities and salutes the heroic efforts of federal, state and local first responders.
For the latest fire conditions and evacuations, please visit www.fire.ca.gov/current_incidents, for information regarding access to Lake Oroville Recreation Area refer to this press release from California State Parks at https://www.parks.ca.gov/NewsRelease/852, and check air quality at www.airnow.gov.
Contact:
Erin Mellon, Assistant Director, Public Affairs, Department of Water Resources
(916) 651-2440 | erin.mellon@water.ca.gov