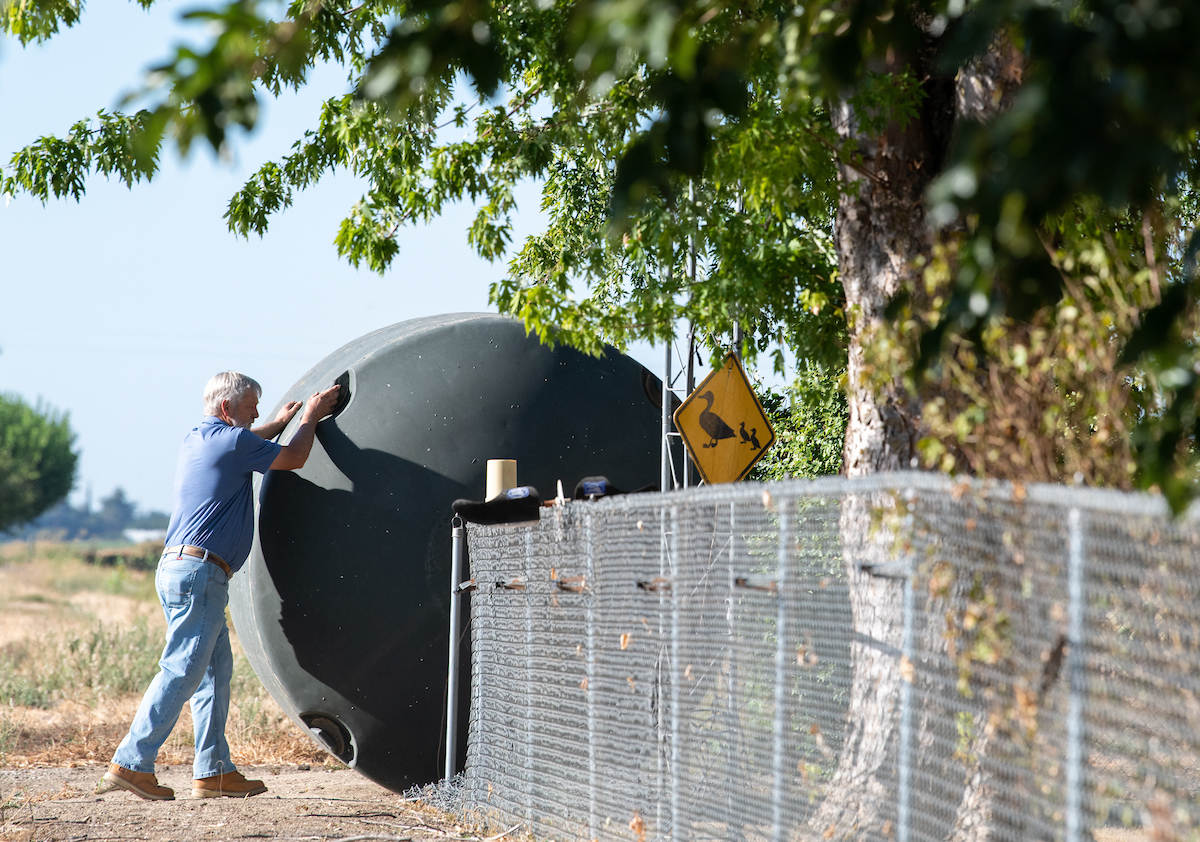 SACRAMENTO, Calif. – With swings between extreme weather patterns becoming more intense, the Department of Water Resources (DWR) is proactively collaborating with local communities and interagency partners to strengthen drought resilience and better prepare for future dry conditions.
In accordance with Senate Bill 552 of 2021, DWR has released a suite of resources to assist counties in planning for future water shortage events. It has also launched a 26-member interagency drought task force that will help address drought planning and emergency response.
"The recent storms have provided a huge improvement to the state's surface water supplies. But our state's groundwater basins are still recovering, and if these shifts between extreme weather patterns have taught us anything, it's to be prepared for an eventual return to dry conditions," said DWR Director Karla Nemeth. "We're prioritizing collaboration among local county governments and diverse water users to help empower communities with the tools and resources they need to plan for future drought events and response.
The new interagency drought task force, formally known as the Drought Resilience Interagency and Partners (DRIP) Collaborative, includes members representing all water users from local governments, community-based organizations, Tribes, nonprofit technical assistance providers, the general public, agriculture, environmental representatives, public water systems, small water suppliers or urban water agencies, and experts in land use planning, water resilience, or water infrastructure. A full list of the selected members is available on DWR's DRIP Collaborative webpage.
The selected members will lead the DRIP Collaborative in discussions to address drought-related issues and solutions including current and projected drought conditions, potential impacts in small water supplier and rural communities, challenges on-the-ground based on water community expertise, and align state programs, funding, and strategies to anticipate and proactively address climate-driven impacts. The first DRIP Collaborative meeting is scheduled for April 6 and interested parties or members of the public can stay up to date with the latest DRIP Collaborative announcements and meetings through DWR's email subscription list.
Additional resources include tools, direct assistance and long-term support to help counties throughout the planning process. Counties can now access a County Drought Resilience Planning Guidebook, updated Drought and Water Shortage Risk Tool, and a portal from DWR to foster learning. These materials were created using feedback gathered by counties and small water suppliers over the past year through workshops led by DWR and the State Water Resources Control Board.
For counties that require additional assistance, DWR is offering direct financial or technical support for planning activities. Interested counties can choose to receive up to $125,000 in reimbursement funds for eligible planning expenses or solicit direct technical experience when preparing their plans. All counties are eligible to apply for one form of assistance and can apply now on DWR's County Drought Resilience Planning webpage.
For more information about SB 552 and the Drought Resilience Interagency and Partners Collaborative, visit DWR's SB 552 webpage.
Contact:
Allison Armstrong, Information Officer, Public Affairs, Department of Water Resources
916-820-7652 | media@water.ca.gov