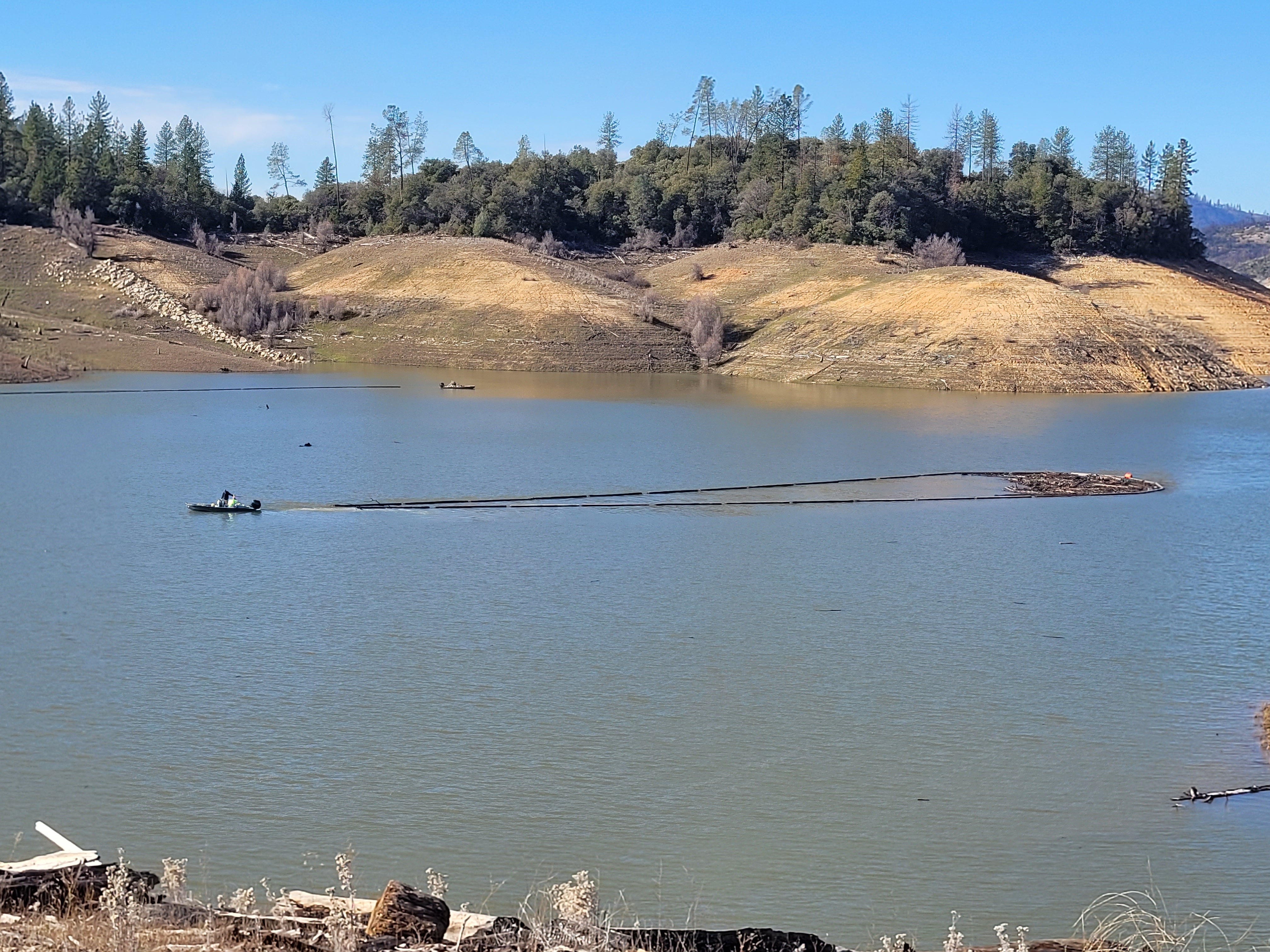 OROVILLE, Calif. – The California Department of Parks and Recreation (DPR), Department of Water Resources (DWR) and marina partners at Lake Oroville State Recreation Area advise recreational boaters to navigate carefully in areas where driftwood is present.
Driftwood and other floating debris at the state recreation area is expected due to high water inflows from tributaries and rising lake levels, in combination with past wildfires impacting the watershed. This month State officials and marina partners have been working daily on collecting, containing, and pulling pieces of wood out of the lake and away from boat launch ramps using boom lines.
In past years, vandals have occasionally cut log booms, resulting in large amounts of debris released in the lake and around boat launch ramps. To alleviate the impact of driftwood on the state recreation area, DPR is asking the public to report any cutting or tampering of boom lines and any driftwood vessel accidents by calling the Lake Oroville State Recreation Area Dispatch Center at (916) 358-1300.
Due to an excess of driftwood, members of the public are no longer limited to collecting 50 pounds of driftwood per day. Any remaining driftwood will be disposed of within the recreation area to help reduce impacts next year.
For information on the state recreation area, please visit www.parks.ca.gov/LakeOroville.
Media Contacts:
Aaron Wright, DPR
Public Safety Chief
(530) 538-2200
Raquel Borrayo, DWR
Public Information Officer
(916) 820-8142