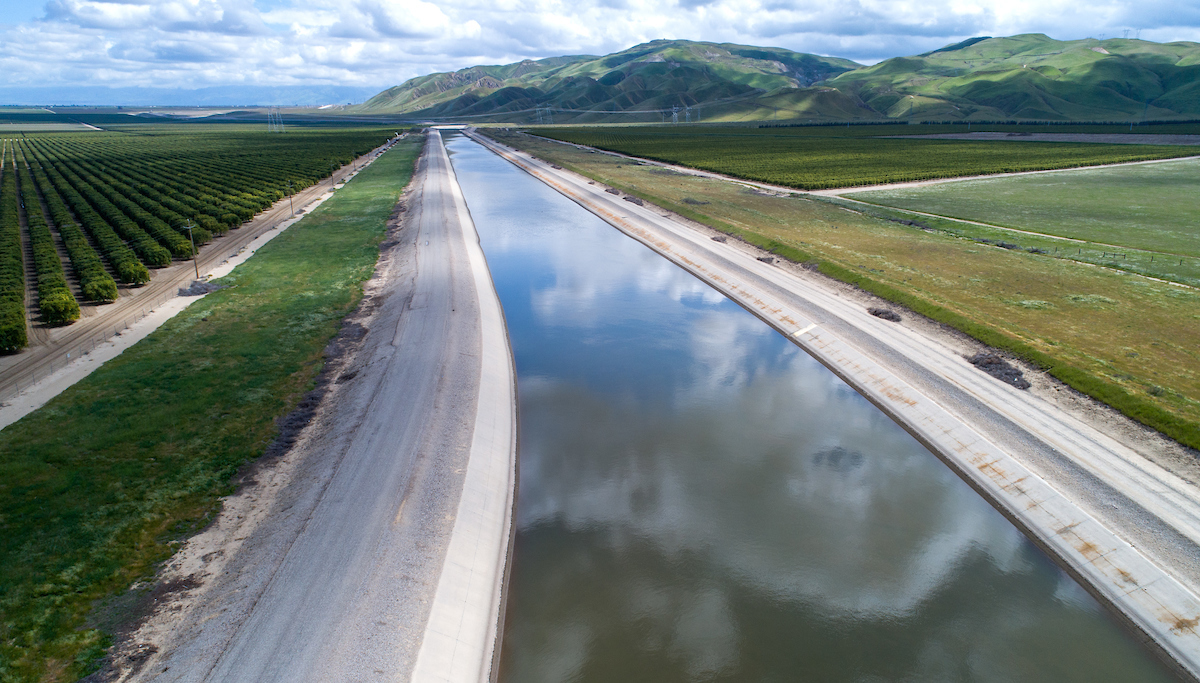 SACRAMENTO, Calif. – Today, the Department of Water Resources (DWR) announced an initial State Water Project (SWP) allocation of 5 percent of requested supplies for 2023. The SWP provides water to 29 public water agencies that serve 27 million Californians.
As the state prepares for a fourth dry year and continued extreme drought conditions in California, DWR will also assess requests for additional water that may be necessary for health and safety including minimum domestic, sanitation, and fire suppression needs.
"This early in California's traditional wet season, water allocations are typically low due to uncertainty in hydrologic forecasting. But the degree to which hotter and drier conditions are reducing runoff into rivers, streams and reservoirs means we have to be prepared for all possible outcomes," said DWR Director Karla Nemeth.
Lake Oroville, the State Water Project's largest reservoir, ended Water Year 2022 about 400,000 acre-feet higher than the previous year, which was the lowest storage level on record. However, Oroville remains just 55 percent of average for this time of year.
DWR is conserving existing storage in Lake Oroville in the event dry conditions continue. The initial 5 percent allocation would be met by flows from winter storms entering the Delta as well as stored water in San Luis Reservoir. If storage levels in Lake Oroville improve as the wet season progresses, DWR will consider increasing the allocation if warranted. DWR is also working closely with senior water rights holders on the Feather River downstream of Lake Oroville to monitor conditions and assess water supply availability should dry weather persist.
"We are in the dawn of a new era of State Water Project management as a changing climate disrupts the timing of California's hydrology, and hotter and drier conditions absorb more water into the atmosphere and ground. We all need to adapt and redouble our efforts to conserve this precious resource," said Nemeth.
California traditionally receives half its rain and snow by the end of January. Water managers will reassess conditions monthly throughout the winter and spring. Starting in February, the assessments will incorporate snowpack data and runoff forecasts. For the second year in a row, DWR is broadening the deployment of more sophisticated technologies, such as aerial snow surveys, that can collect snow measurements farther upslope of the Sierra Nevada. This will improve forecasts of spring runoff into reservoirs.
Water managers will be monitoring how the wet season develops and whether further actions may be necessary later in the winter. If dry conditions persist, DWR may also pursue submission of a Temporary Urgency Change Petition (TUCP) and re-installation of the West False River Emergency Drought Salinity Barrier in the Sacramento-San Joaquin Delta.
Each year, DWR provides the initial State Water Project allocation by December 1 based on available water storage, projected water supply, and water demands. Allocations are updated monthly as snowpack and runoff information is assessed, with a final allocation typically determined in May or June.
The lowest initial SWP allocation was zero percent on December 1, 2021, with limited water designated only for any unmet human health the safety needs. Last year's final allocation was 5 percent plus unmet health and safety needs. Four of the 29 State Water Contractors ultimately requested and received additional health and safety water supply.
Resources
Contact:
Ryan Endean, Public Affairs, Department of Water Resources