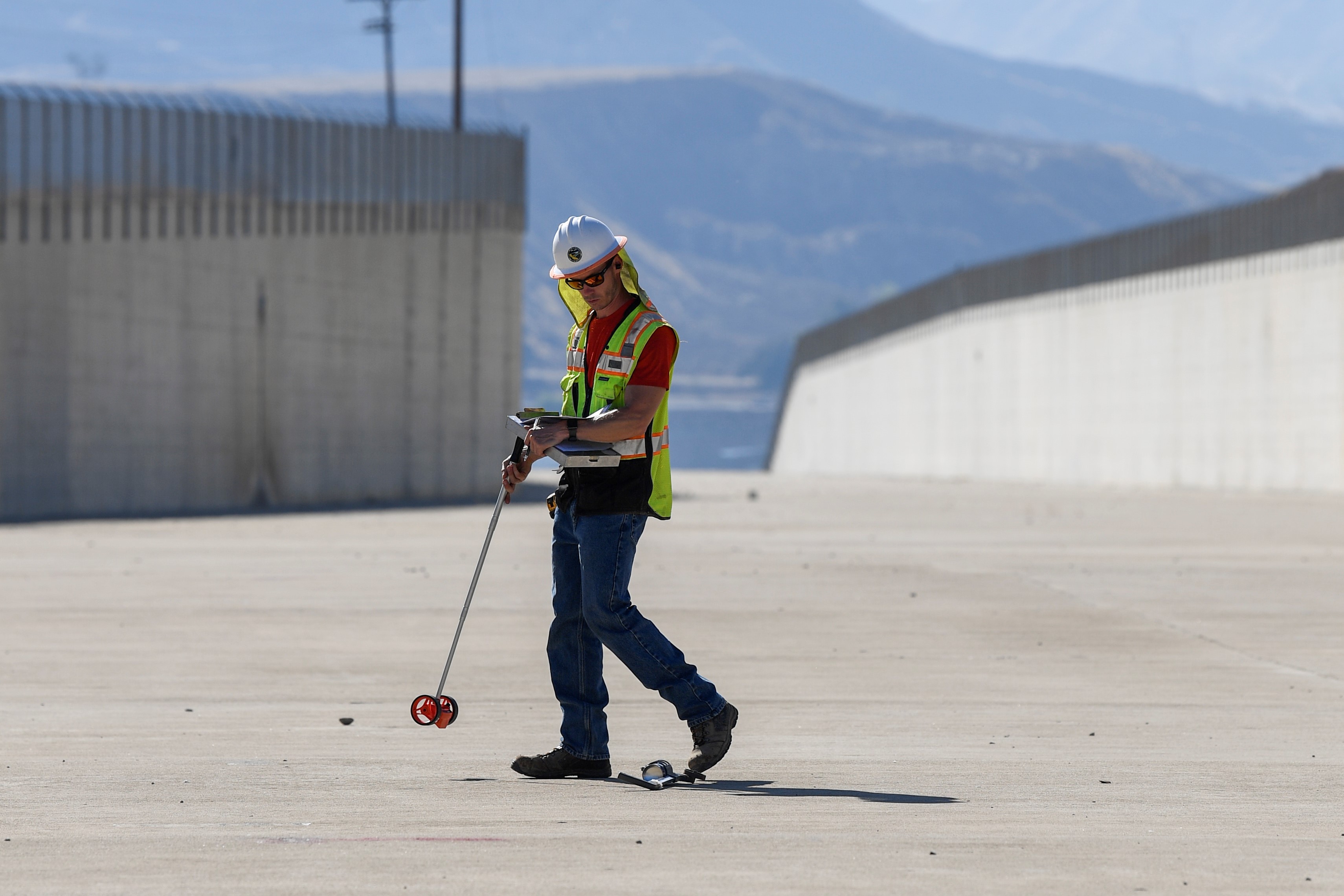 SACRAMENTO, Calif. – Assessments and evaluations of the Castaic Dam spillway in Los Angeles County began today as part of a statewide effort to reduce risks from major earthquakes or extreme weather events to State Water Project (SWP) infrastructure.
As part of the assessments, the Department of Water Resources (DWR) will evaluate the concrete spillway and foundation located to the right of the dam. The 4,000-foot-long spillway consists of a 360-foot-wide ungated concrete s-shaped weir and channel connected to an 85-foot-wide rectangular concrete chute that feeds into Castaic Lagoon.
"Castaic Dam's spillway assessments will help DWR prioritize further maintenance and potential improvements to continue the safe and reliable operation of State Water Project facilities," said Ted Craddock, DWR Deputy Director of the State Water Project. "The Castaic facilities play an important role in water supply management in Southern California and also provide recreational opportunities for surrounding communities."
Investigative tools and construction equipment, such as drill rigs and heavy machinery, will be used to assess the facilities. Localized noise and increased activity at the site are expected. DWR has adjusted water operations to avoid the use of the spillway while the assessments and evaluations are underway.
Spillway assessments are expected to be completed by 2024, at which time DWR will plan, design and implement projects to modernize the structures at Castaic Dam. The modernization program is expected to take approximately 10 years to complete.
Castaic Lake, completed in 1974 and located 45 miles northwest of downtown Los Angeles, provides a water supply to more than 5.2 million Californians. The lake offers a variety of recreational opportunities and provides regulatory storage for power generation.
###
Contact:
Maggie Macias, Information Officer, Public Affairs, Department of Water Resources
(916) 653-8743 | maggie.macias@water.ca.gov