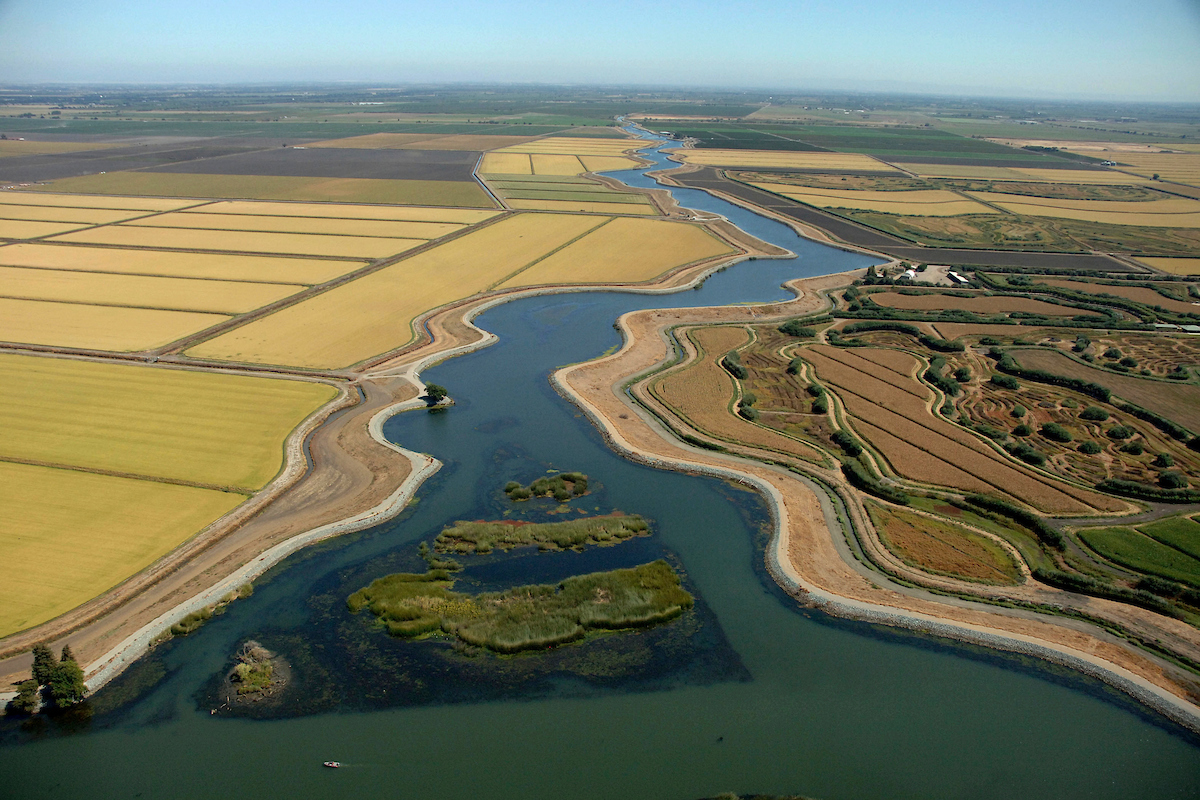 One of the many jobs of the California Department of Water Resources (DWR) is to ensure that its public infrastructure assets—like the State Water Project—are maintained and sustained for the health and well-being of present and future California families.
The proposed Delta Conveyance Project is intended to do just that. By guarding against potential water supply disruptions caused by sea level rise, the hydrologic effects of climate change, and seismic threats, DWR intends to protect and preserve a vital state water supply for 27 million Californians and nearly a million acres of farmland.
Planning this type of public infrastructure takes a remarkable array of technical skill and management expertise. The public servants charged with these tasks must ensure that projects are safe, prudent, practical and efficient.
To ensure a sound engineering design, DWR has organized a team and a process that strives to bring the world's best expertise and best practices to bear.
This team includes the Delta Conveyance Design and Construction Authority (DCA), a Joint Powers Authority formed by public water agencies expected to participate in the project. The DCA has assembled world-class experts, and they have been tasked with conducting conceptual engineering work to help define the project alternatives and to identify ways to avoid or minimize impacts that will be analyzed as a part of the environmental review process. As the owner and operator of the project, DWR oversees the work of the DCA. A description of roles and responsibilities in developing the proposed Delta Conveyance Project may be found here.
Another important aspect of the design process is the use of Independent Technical Review (ITR) panels.
The ITR panels will be composed of nationally and internationally recognized experts in six fields:
Tunnels and shafts
Intakes
Pumping plants and hydraulics
Forebays, levees, seismic and geotechnical engineering
Construction logistics
Sustainability (construction materials and methods)
The ITR panels will be used as a "second set of eyes" to gain expert insight, and to help ensure that the work conducted by the DCA meets DWR standards. ITRs are considered best practices in providing expert opinion on the technical studies and design work associated with large infrastructure projects and programs.
The first ITRs have already convened. The DCA convened a panel to review early technical material related to tunnel concept planning. Issues that the ITR were asked to consider included tunnel drive lengths, logistics, contract delivery methods and stakeholder concerns identified in the previous planning process. A second panel was convened recently to review intakes, including screen technology, construction techniques and facility layout among other matters.
Each ITR panel will convene multiple times. They will review engineering deliverables prepared by the DCA and provide comments and recommendations for DWR consideration. The ITR panels' recommendations are provided independent of each other and will be used by DWR as a single data point among many. DWR will also utilize its own in-house expertise to review DCA deliverables and ITR comments and recommendations. A summary of each ITR panel comments and recommendations will be shared on the project website, along with responses from DCA and DWR to document how the department intends to address the ITR's comments and recommendations.
The use of ITR panels will provide an added level of due diligence to help DWR ensure sound engineering design and technical excellence. However, these panels typically meet over a several-day period and may not have time to fully incorporate all information and data available—their comments must be viewed in this light and utilized with this understanding. For example, the ITR panel convened on tunneling included contractors familiar with tunneling construction throughout the world. Their comments relative to reusable tunnel material were based on their experiences with soil conditions not specific to the Delta Conveyance Project. The DCA's response to their comments on RTM is also available online.
The overall design process is one that takes a multi-pronged approach that starts with solid design work by world-class experts, which is then reviewed by their peers from around the world and DWR internal technical staff. Technical input must also be supplemented with input from the local communities. To this end, the DCA has launched a Stakeholder Engagement Committee—comprised of residents who are familiar with the local landscape who can provide insight and guidance based on knowledge they have about recreation, boating, transportation, emergency services, the local ecosystem, historic preservation, environmental justice, and other important local considerations. Their contribution to the engineering work is equally important and must also be considered in the development of the concept plans.
DWR will take all comments and contributions—the DCA, the ITRs, the SEC—under advisement. None of the input can automatically be accepted at face value but must first be weighed against all other considerations including environmental conditions, cost control, risk management and regulatory requirements. DWR will document not only its review process but also its decision process for public transparency.