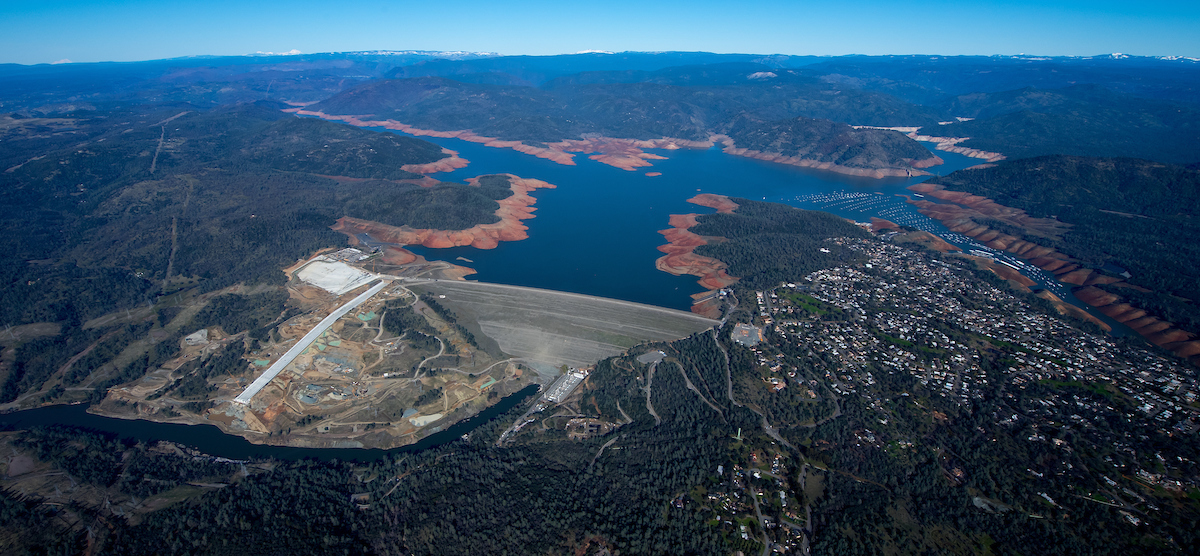 SACRAMENTO, Calif.– DWR is closely monitoring Oroville reservoir levels and current forecasts. The updated information provided below reflects estimates of reservoir levels, capacity and outflow releases at the time of sending. Forecasts can quickly change and may affect the estimates provided.
Current Oroville Reservoir level: 801 feet

Projected Elevation on March 11 based on 10-day forecast: 830 feet

Current Oroville Reservoir Capacity: 62% of total capacity

Current Releases from Hyatt Powerplant: 5,000 cubic feet per second (cfs)
To prepare for forecasted weather and for storage management considerations, DWR today increased releases from 1,750 cfs to 5,000 cubic feet per second (CFS) from Hyatt Powerplant.
The flood operations plan calls for a target elevation of 848 feet by the end of March. DWR will allow the lake to continue rising past 848 feet through the late spring and summer months to build up water supply storage and offer recreational opportunities.
If the lake begins to rise very quickly in the coming weeks due to large storms and increased inflows, DWR may consider increasing Hyatt Powerplant releases or use the main spillway, to manage lake levels.
The main spillway and the emergency spillway are reconstructed and able to handle flows, should they be needed to manage lake levels and provide flood protection for the surrounding communities. Crews have removed equipment from the main spillway to be prepared for potential use. DWR will continue updating the public, media and local partners.
To sign up for community notifications, contact oroville@water.ca.gov
Media should contact media@water.ca.gov to be added to DWR's media list
Follow DWR on Twitter and Facebook
###
Contact:
Erin Mellon, Assistant Director, Public Affairs Office, Department of Water Resources
916-704-5529 | erin.mellon@water.ca.gov