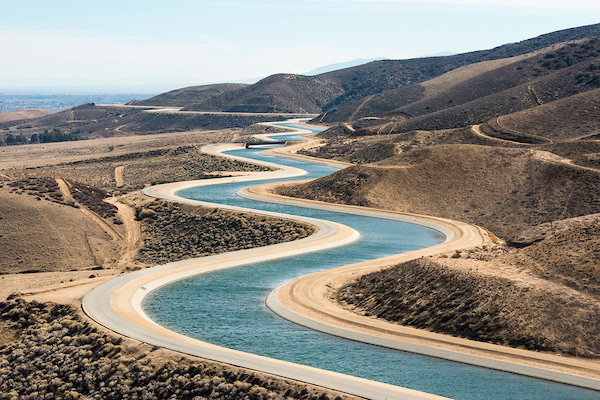 SACRAMENTO, Calif.– Today, the Department of Water Resources (DWR) issued notice that it will seek an updated environmental permit to operate the State Water Project through a state-based approach in partnership with the California Department of Fish and Wildlife (CDFW). The department's notice that it will prepare an Environmental Impact Report for long-term operation of the SWP is available here.
"The State Water Project provides many benefits from flood protection to water supply and is operated to ensure the health of California's ecosystem," said Karla Nemeth, DWR Director. "California's commitment to environmental values is unsurpassed and we will continue to operate our water infrastructure in accordance with state law, policies and those values. We look forward to a dialogue with the public to ensure their feedback and engagement is taken into account throughout this process."
Historically, DWR has received environmental coverage for its SWP pumping operations through environmental parameters issued by the U.S. Fish and Wildlife Service and the National Marine Fisheries Service. State authorization has come through a consistency determination from CDFW finding that operations under the federal parameters comply with the California Endangered Species Act.
To ensure a thorough analysis that considers the best available science, DWR is asking DFW to develop a single permit that does not tier off or rely on the federal process and instead authorizes SWP operations in a way that protects endangered species listed under both CESA and the federal Endangered Species Act.
The state will hold two public scoping meetings to inform interested parties about the proposed project and to solicit input on the scope and content of the EIR.
The first will take place on May 6, 2019 from 9 AM to 11 AM at the Ronald Reagan State Building Auditorium (300 S. Spring Street, Los Angeles, CA 90013). The second meeting will be on May 13, 2019 from 9 AM to 11 AM at the Paul Bonderson Building Hearing Room (901 P Street, Sacramento CA 95814).
For more information, visit the project webpage.
###
Contact:
Erin Mellon, Assistant Director, Public Affairs Office, Department of Water Resources
916-704-5529 |erin.mellon@water.ca.gov