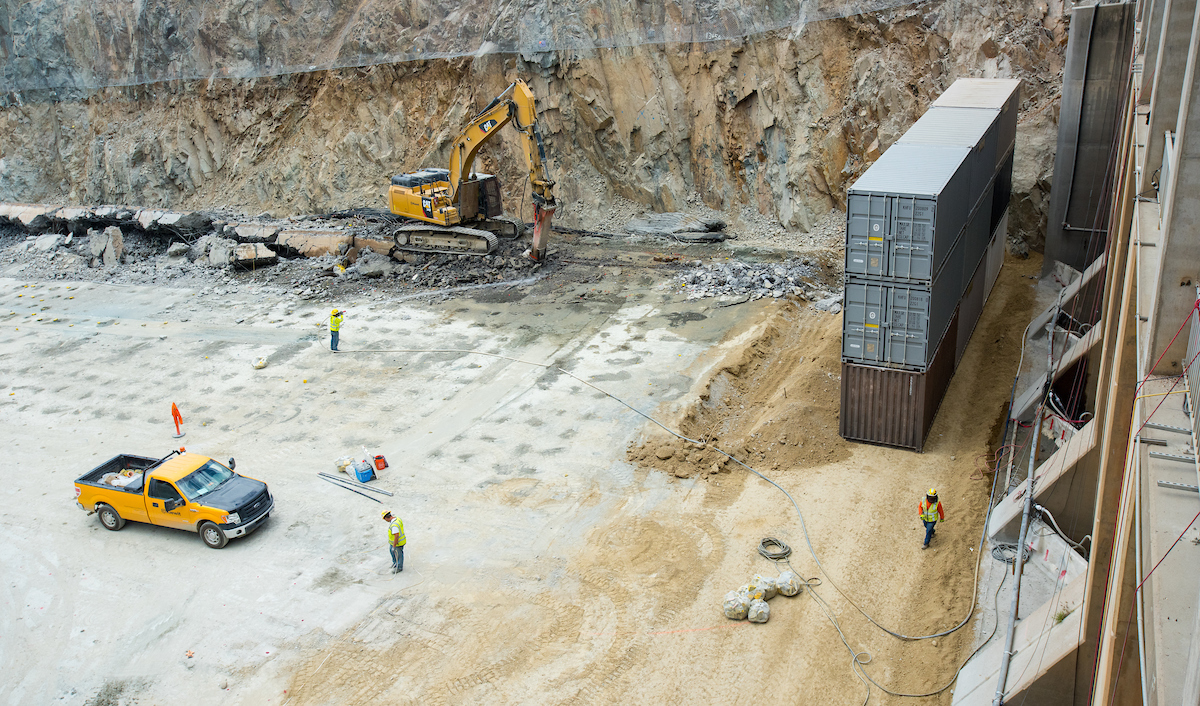 SACRAMENTO – Today the Department of Water Resources (DWR) provided an update on construction-related activities for the Lake Oroville Spillways Emergency Recovery Project.
Construction on the Main Spillway
Crews continue to demolish the uppermost 730 feet of the original main spillway chute and have begun using controlled blasting in the center portion of the upper chute.

In the middle chute, crews completed demolition of the temporary roller-compacted concrete walls, and are now preparing for construction of sub-drains, slab anchors, and structural concrete slabs and walls.

Work continues on the energy dissipators, or dentates, at the bottom of the main spillway. The dentates are being hydro-blasted and rebuilt with reinforced structural concrete and epoxy-coated steel dowels.

Crews have begun resurfacing one of the structural concrete slabs that did not meet DWR's quality control standards on the main spillway last year. The slab has a poor surface finish and the top layer is being removed and replaced with structural concrete.
Construction on the Emergency Spillway
Placement of RCC on the northern half of the splashpad is 78 percent complete.

Crews continue to clean and prepare the southern half of the splashpad for RCC placement.

Placement of the cap or grade beam on the underground secant pile cutoff wall is complete. The cap will tie the secant piles together and will be secured to the RCC splashpad.
Additional Updates
To view photos and video of the Lake Oroville Spillways construction, visit DWR's Oroville Spillway photo gallery and YouTube channel.
###

For more information, follow us on Twitter or Facebook, read our news releases or visit our Oroville Spillway Incident webpage.
Contact:
Erin Mellon, Assistant Director, Public Affairs, Department of Water Resources
(916) 651-2440 | erin.mellon@water.ca.gov