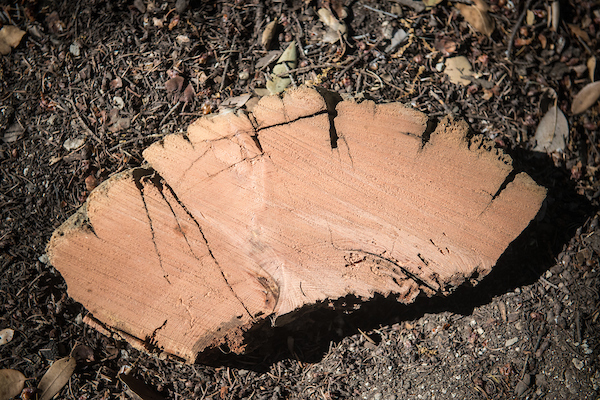 SACRAMENTO -- As part of ongoing work to improve California's preparedness for dry conditions and better adapt to climate change, the Department of Water Resources (DWR) has released results of a study examining Southern California tree-ring data, and the centuries-long story the tree-rings reveal.
The results indicate that short durations (two to three years) of dry conditions are common in Southern California. They also show that the recent 2012-16 drought was, for most of Southern California, the driest or second-driest five-year drought in the long-term record dating back to the 1400s. Duration is an important metric for local water managers who are assessing drought vulnerability because local impacts increase with the duration of dry conditions.
"The results of this study further confirm what we've long believed and said," said DWR Director Karla Nemeth. "The norm for California's climate is to move back and forth frequently between wet and dry conditions, and water conservation must be a way of life for all who enjoy living in or visiting our state."

Today's report provides local water managers a centuries-long record of precipitation and streamflow in Southern California's primary local water resources, and the Colorado River. This recreated long-term record, which predates the period of recorded data, will help water managers better assess the future risk of dry conditions in their service areas and manage their water supplies in coming years.
The materials released today were prepared for DWR by University of Arizona (UA) researchers. DWR commissioned UA to collect tree-ring samples using increment borers to extract the tree cores. The tree-ring samples allowed researchers to develop statistical correlations to reconstruct 600 years of streamflow and precipitation data for Southern California watersheds, identifying the number and length of large droughts that occurred before the modern historical period.
"Long-term data sets allow evaluation of periodic or cyclical patterns that may be less readily apparent in the shorter historical record," said Dave Meko, a UA professor who led the study team. "We see patterns of wet/dry variability that occur at various frequencies in both the observed and reconstructed data sets."
In May 2016, Governor Edmund G. Brown Jr. issued Executive Order B-37-16, calling for strengthened local drought resilience. DWR was directed to require local agencies to develop contingency plans for drought conditions of at least 5 years, as well as plan for more frequent and severe drought conditions. Today's report, together with a guidebook and accompanying data files, are designed to help local water managers meet this requirement.
Contact:
Elizabeth Scott, Department of Water Resources, Public Affairs
(916) 653-9515 Elizabeth.Scott@water.ca.gov
###