Oroville Salmon Festival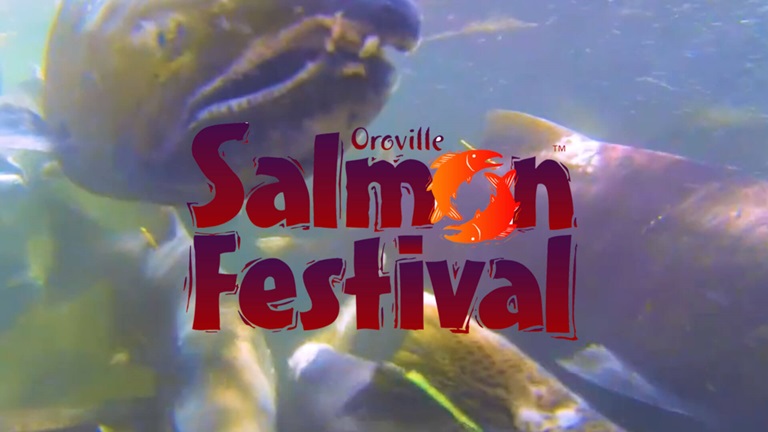 Each year, the Oroville Salmon Festival celebrates the return of salmon to the Feather River.
The free event brings thousands of visitors to Oroville for environmental and cultural education, and includes DWR-led tours of the Feather River Fish Hatchery.
The festival runs along the river between historic Downtown Oroville and the Fish Hatchery, and features a downtown street fair with vendor booths, music and dance, food and beverage tents, salmon dish tastings, and kids' games and activities.
The Oroville Salmon Festival is organized through a partnership between many organizations in the community, and DWR is a major supporter. For more information and a schedule of events, visit the Oroville Chamber's website.
Most activities take place at the following three locations:
Fish Hatchery
5 Table Mountain Blvd • 7 a.m. to 3 p.m. • FREE TOURS
See the salmon run first-hand from the observation platform and the windows into the water. Free DWR-led guided tours every half-hour.
Downtown Street Fair
Historic Downtown Oroville • 10 a.m. to 3 p.m. • FREE ENTRY
Take a stroll through historic Downtown Oroville and enjoy music, food, crafts, and fun! Organized by the Oroville Downtown Business Association.
Salmon Court
On the Downtown Levee • 10 a.m. to 4 p.m. • FREE ENTRY
Visit Salmon Court and enjoy fresh barbecued and smoked salmon, cartoonist Jon Shultz, the Oroville Hospital Health Fair, kids art activities, and more.
Start:
End:
Downtown Oroville, Oroville, CA, 95965