Update on Lake Oroville Operations - March 8, 2023
Published: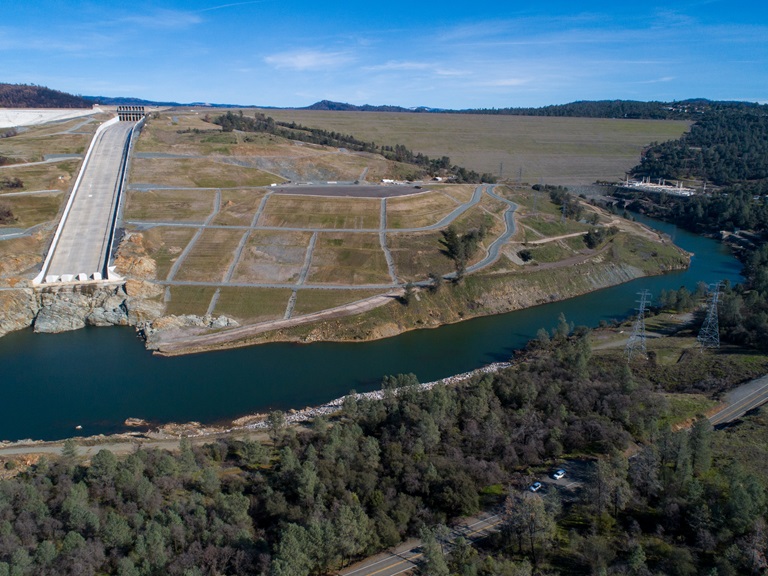 Ahead of incoming storms, the Department of Water Resources (DWR) has increased outflows today from Lake Oroville into the Feather River. While the reservoir is currently at 75 percent capacity, releases have been increased to retain storage space during anticipated high inflow periods from rain and snow melt in the watershed that feeds Lake Oroville.
The information below reflects current reservoir level estimates. Forecasts can change quickly and may affect the estimates provided.
Current Oroville Reservoir Level:

838 feet elevation

Current Total Releases to the Feather River:

approximately 3,500 cubic feet per second (cfs)

Current Releases from the Oroville Main Spillway:

None; spillway releases may begin as early as Friday, March 10
Although a relatively small spill is anticipated at Lake Oroville, the new spillway is fully operational and capable of handling much higher releases if needed. In 2018, DWR rebuilt the spillway to the highest engineering and safety standards with an array of monitoring instruments installed. The new spillway was last used in April 2019 up to a flow of 25,000 cfs.
The Lake Oroville reservoir is the largest storage facility in the State Water Project and supports environmental and water delivery needs. DWR continues to monitor lake levels, weather forecasts, and mountain snow levels to optimize water storage while allowing for carryover storage into next year.