Tips to Stay Safe During Winter Storms, Flooding
Published: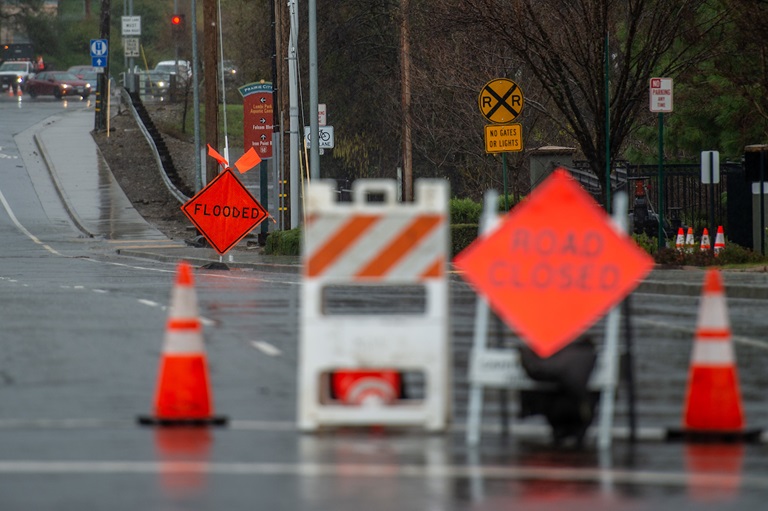 A series of severe winter storms has hit communities across the State, with more heavy rain and strong winds expected in the forecast.
The Department of Water Resources (DWR) urges Californians to stay safe and vigilant as we continue to experience the impacts from storms and flooding.
Here are some key safety tips to remember:
Stay informed by signing up for emergency alerts including warnings and evacuation notices. Go to CalAlerts.org to sign up to receive alerts from your county officials.
Flooding can happen fast, especially in burn scar areas. Follow evacuation orders immediately.
Check forecast updates and avoid nonessential travel during peak storms.
Driving through flood waters is extremely dangerous. Turn around immediately.
Be prepared for power outages and make sure you have a working flashlight for each member of your household.
Follow DWR's Twitter account for current updates and flood safety tips.
For current weather conditions, visit the National Weather Service webpage for your local area.
For current road conditions: https://quickmap.dot.ca.gov/
For flood and disaster preparedness tips: https://www.listoscalifornia.org/disaster-preparedness/