DWR Recognized for Greenhouse Gas Emission Reduction Efforts
Published: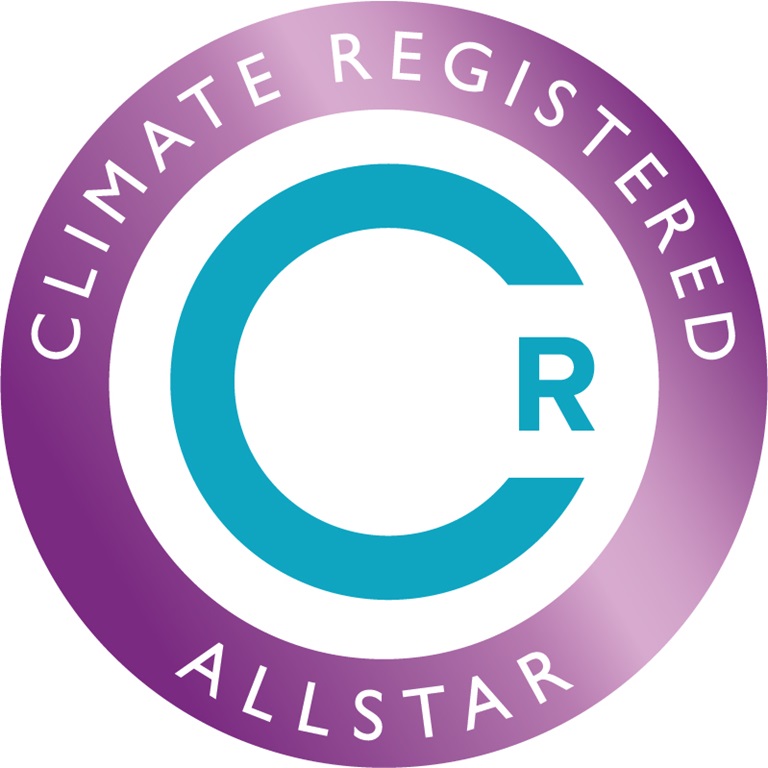 As climate change continues to cause greater weather extremes and impact water resources statewide, it is important that we reduce our carbon footprint. In recognition of the State's ongoing efforts, The Climate Registry has awarded the Department of Water Resources (DWR) All-Star certification in reducing greenhouse gas (GHG) emissions.
GHG emissions caused by human activity are one of the most significant drivers of global climate change. As the department responsible for managing California's water resources, DWR is a major energy consumer and producer. DWR have developed innovative policies and strategies to reduce our carbon footprint and GHG emissions, including:
Investing in renewable and high-efficiency energy supplies

Efficiency improvements to DWR's facilities, including hydropower generation

Adoption of a three-part

Climate Action Plan

which includes a GHG Emissions Reduction Plan that outlines

reduction goals and strategies for the near-term (present to 2030) and long-term (2045)
"This award reflects DWR's consistent work to ensure transparency in calculating, reporting, and verifying our carbon footprint as we also work to address climate change impacts," said John Andrew, DWR deputy director for climate resilience.
'All Star certification' is the highest level of recognition from The Climate Registry and is awarded by meeting the most rigorous criteria for reporting and verification of GHG emissions, reductions achieved, and compliance management. The Climate Registry, a nonprofit organization, is North America's largest voluntary registry for GHG emissions.
DWR has reported its GHG emissions to The Climate Registry since 2010 and was one of two public agencies to be inducted into the Climate Leadership Awards Hall of Fame at the national Climate Leadership Conference earlier this year. DWR previously received All-Star certification for GHG reporting efforts in 2021 and in 2019.
"With just a decade left for humanity to ensure our planet avoids the worst effects of climate change, The Climate Registry is proud to recognize organizations working hard to be part of the solution," said Amy Holm, executive director of The Climate Registry.
Visit DWR's Climate Change Program webpage to learn more about the Department's continued efforts to address and educate Californians about climate change.