Challenges of Forecasting Water Supply in a Hotter Climate
Published: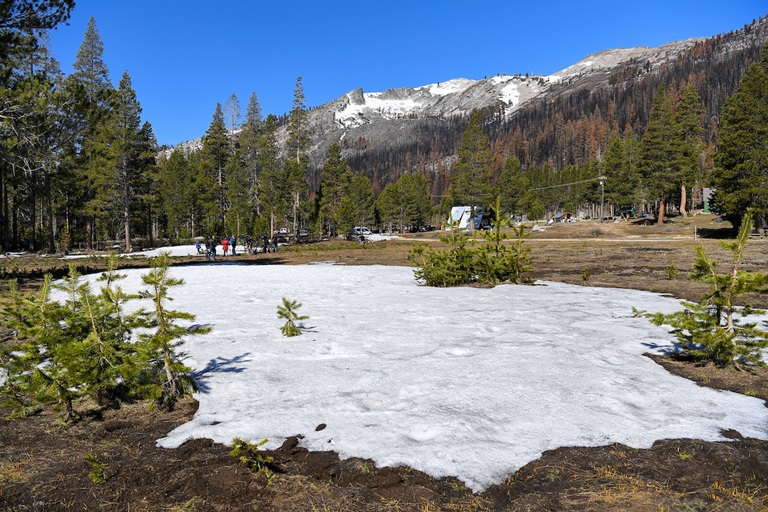 On April 8, DWR published the Bulletin 120 and Water Supply Index (WSI) forecast update. The Bulletin 120 is a key tool for water managers across the state to understand how the melting Sierra Nevada snowpack will reach streams, rivers and eventually California reservoirs. The forecast also has important legal impacts for water rights holders across the state, especially during this third year of drought.
The 2021-22 water year has seen climate-driven extremes far outside the historical norm, upending patterns used for decades to forecast California's water supply. Predicting how much snowmelt will reach California's reservoirs and be available for our communities, farms and the environment is becoming more challenging every year as previous assumptions about our climate no longer apply. DWR has been closely following climate research for decades that has warned of warming temperatures and increasing extremes and has understood these dramatic changes would be possible. During the third major drought so far this century, we have seen these changes become reality and prove the need to adapt quickly.
To address this challenge, the Department of Water Resources (DWR) is embracing a fundamental shift away from reliance on historical patterns and is investing heavily in improving forecast data collection and is focusing on the dramatic changes in California's watersheds. Over $4 million has been provided by Governor Newsom to expand the Aerial Remote Sensing of Snow program, also known as ASO, which increases and modernizes the amount of data collected on the state snowpack and additional funding has been provided to upgrade electronic monitoring stations across the Sierra Nevada to provide additional details on soil moisture and atmospheric conditions. The value of these investments has already been realized this year when additional data provided by ASO flights prevented an overestimation of the snowpack in the Feather River Basin and helped forecasters get a complete picture of how snowpack is changing.
This April's water supply forecast, which utilizes data from these investments, paints a grim picture that guarantees a third year of drought conditions: the April through July runoff period is forecasted to be just 41% of the historical average. The snowpack was just 35% of normal, the fifth smallest snowpack on record dating back to 1950. The driest January through March period in recorded state history caused the Sierra Nevada snowpack to peak a full month earlier than usual on March 8. Even more extreme, the Northern Sierra Snowpack likely peaked in January of this year, a full three months early. Although October rainfall this fall helped reduce soil dryness and was followed by significant December snowfall, the record-breaking dry spell for the past three months shattered all previously observed patterns.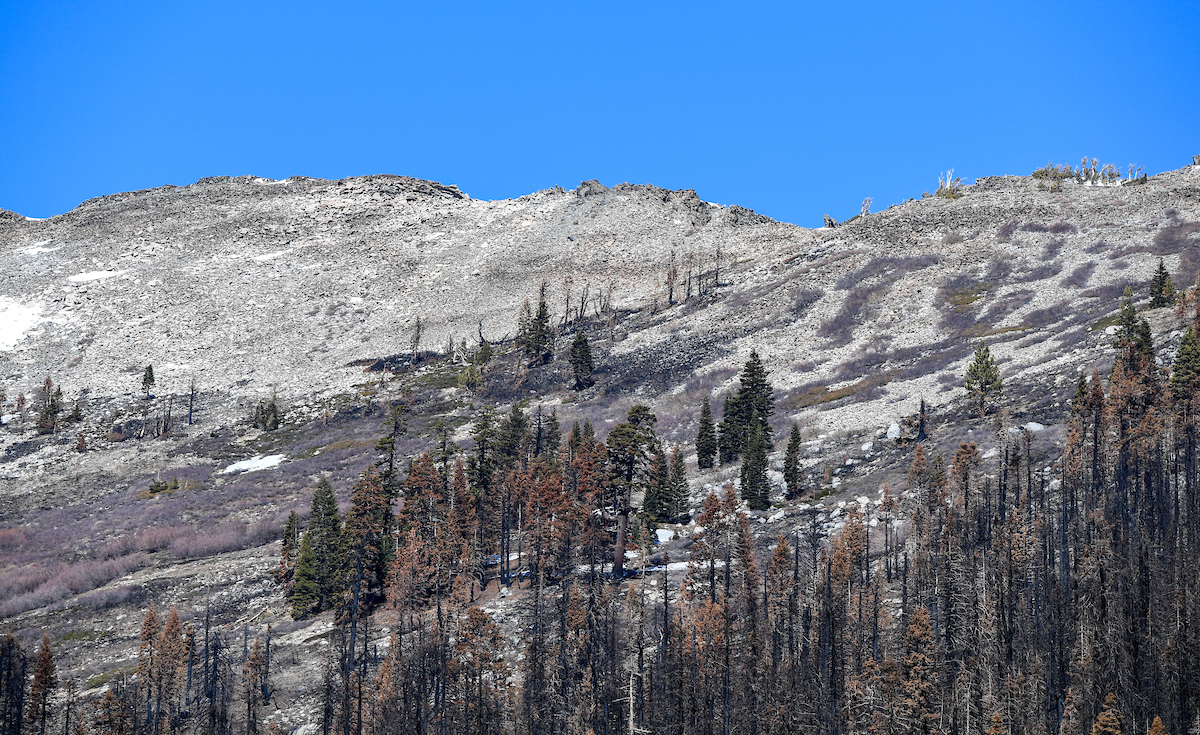 This winter's climate whiplash is the latest evidence of an alarming trend all Californians have witnessed over the past decade, which has been marked by dramatic climate swings from dry to wet years, extreme temperatures in the summer and a longer and more severe wildfire season. The lesson from the past two years is clear: future water supplies can no longer be predicted based on historical patterns that no longer apply in our rapidly changing climate.
DWR's Snow Surveys and Water Supply Forecasting team is meeting this challenge head on by researching and investing in tools and models that will look at the complete picture, not just the historical patterns. DWR's forecasting and data collection teams also peer-review our methodology with academic partners including the Center for Western Water Extremes, UC Berkeley's Central Sierra Snow Lab, and UC Davis, federal agencies such as NOAA, NASA-JPL, the National Center for Atmospheric Research (NCAR), and with local water management agencies to evaluate the best available science for monitoring and modeling changing hydrologic conditions.
As the threat of a hotter and drier climate continues to impact our water supply, DWR will continue to develop and adopt the best available science and technology to ensure that Californians have an adequate water supply, reliable flood control, and healthy ecosystems, now and in the future.