Legislative Session Brings New State Laws on Water and Climate Change for 2021
Published: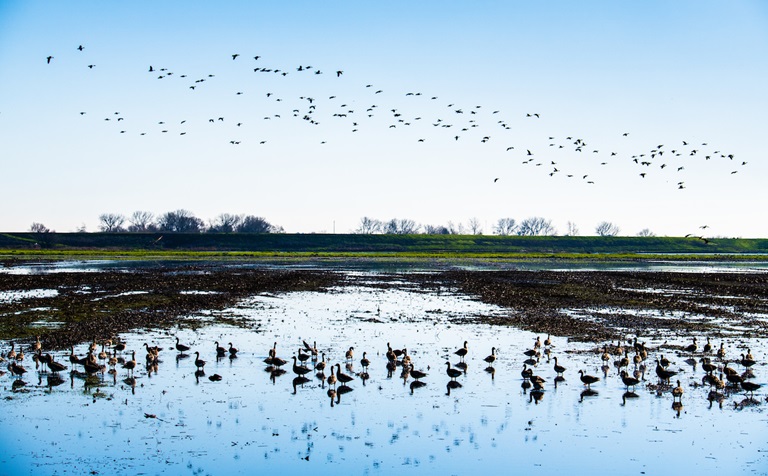 California's 2020 legislative session came to an end Sept. 30 with several new bills signed into law that will impact water operations and the Department of Water Resources (DWR).
This year, while the Legislature responded to the impacts of the COVID-19 pandemic, passing legislation focused on statewide health, economic, and employment impacts, lawmakers also passed several water and climate change-related bills that will take effect in 2021.
They include:
Assembly Bill 2800 makes the Climate-Safe Infrastructure Working Group permanent. The group, which was set to expire in January 2021, is made up of scientists, engineers, and architects, and is tasked with examining how to best integrate climate science into state infrastructure design, planning, and implementation.
Assembly Bill 838 provides the Mossdale Tract, located in San Joaquin County, a three-year extension to achieve appropriate flood protection for an urban area. Moving the deadline from 2025 to 2028, allows local agencies to continue issuing property development permits, the revenue from which will provide local funding needed to achieve the required flood protection level. The legislation allows DWR to require the San Joaquin Area Flood Control Agency to contribute its fair and reasonable share of any property damage caused by a flood under certain conditions during the extension period.
Senate Bill 974 establishes an exemption from some state environmental review requirements for projects that would improve drinking water quality and water supply reliability within disadvantaged communities. The exemption will last until 2028 and specifically apply to projects that consist solely of the installation, repair, or reconstruction of water infrastructure.
Senate Bill 1320 directs the State Office of Planning and Research to prepare a California-specific climate change assessment on the impacts and risks of climate change and identify potential solutions to inform legislative policy. The legislation will also require an update on the assessment every five years. Climate change continues to have a significant impact on our natural resources including our water supply. Having the most up to date science and data will assist in planning efforts at the state, regional, and local level.
The California State Legislature has adjourned for the year and will return for a new session in January 2021.